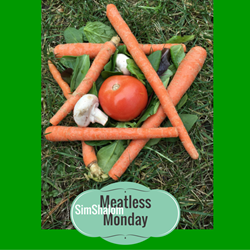 We sing of the citron, etrog leaves, the willow and palm branches but we also must act to protect them
New York, NY (PRWEB) October 10, 2016
On October 14, Sim Shalom, the world's only online synagogue, will celebrate the harvest festival with a global musical service and Meatless Monday message.
The Sukkot Festival which celebrates the harvest and 40 years of Jewish wandering will begin on October 16 and will last for seven days. Sim Shalom will celebrate both with a free global online musical service on Friday, October 14 at 7:00pm EST with joyful songs and Meatless Monday outreach, as a reminder to protect the seeds of Mother Earth.
"Sukkot is a time for rejoicing the fruits of our earth," according to Sim Shalom's Founder, Rabbi Steven Blane, "We sing of the citron, etrog leaves, the willow and palm branches but we also must act to protect them." The Meatless Monday Campaign commits us to abstain from eating meat one day a week which helps our health, and reduces pollution protecting the planet, agriculture and water.
The sukkah or booth is constructed each year, symbolizing the temporary dwellings the Jewish ancestors lived in as they travelled in the wilderness. The online synagogue which has no brick and mortar building allowing for a minimal carbon footprint firmly exists online with weekly participants joining in from around the globe. The festival of gathering, rejoicing and protecting the environment is the larger Sukkot message and the universal voice espoused by Sim Shalom.
ABOUT SIM SHALOM
Sim Shalom is an interactive online Jewish Universalist synagogue which is liberal in thought and traditional in liturgy. Created in 2009 by Rabbi Steven Blane on Manhattan's Upper West Side, Sim Shalom offers a means of connecting the unconnected. Rabbi Blane leads accessible and short Kabbalt Shabbat services every Friday night using a virtual interface and additionally Sim Shalom provides online education programs, Jazz concerts, conversion and life-cycle ceremonies along with weeknight services at 7:00PM EST led by Rabbis and students of this online community.
Rabbi Blane is also the founder and director of the Jewish Spiritual Leader's Institute,
http://www.jsli.net, the online professional rabbinical program.
Sim Shalom, a non profit 501 © (3) tax-exempt organization, nurtures a Jewish connection through its mission of innovative services, creative education and dynamic outreach to the global community. For more information visit http://www.simshalom.com or call 201-338-0165.