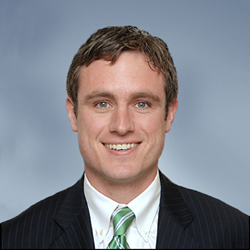 Hollywood, FL (PRWEB) October 06, 2016
MedicFP announced today that Matt Kennedy is partnering with the company to help fight medical identity theft in the United States. Kennedy will support MedicFP in educating healthcare payers and providers about the negative consequences of medical identity theft on the healthcare system. Kennedy was recently a featured speaker at the Medicaid Health Plans of America conference in Washington, D.C. where he discussed the rising incidences of medical identity theft and the impact it has on both the healthcare payers and patient care.
"Medical identity theft now represents 40% of all identity theft crimes in the U.S, impacting millions of people and costing the healthcare system billions in improper payments. With the expansion of Medicaid, cost containment and patient protection is more important than ever in helping to make the program sustainable," said Kennedy.
"We are thrilled to have Matt working with us to advocate for the prevention medical identity theft," said MedicFP's CEO Wendell Elms, "millions of Americans are impacted by this growing crime; having his knowledgeable voice speaking about this issue will give it the attention it deserves."
MedicFP's technology helps providers and payers identify stolen and borrowed medical identities at the point of care. The software flags medical identity theft prior to medical treatment, enabling health plans to avoid improper payments and protecting patient's from erroneous healthcare bills and errors in their medical records.
About MedicFP
MedicFP is a healthcare technology company that has developed the first point of care solution that prevents healthcare fraud before it occurs. Working in collaboration with some of the nation's healthcare experts, they have created the next generation of healthcare fraud prevention that can not only save the healthcare system billions of dollars, but can also facilitate patient safety by protecting patient identity and medical records.