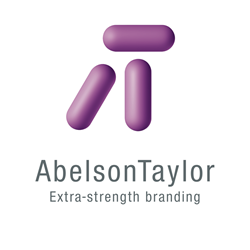 PM360 Trailblazer Advertising Agency of the Year
Chicago, Ill. (PRWEB) October 06, 2016
Citing 35 years of innovative healthcare marketing, a strong talent-development program, and an exemplary commitment to corporate social responsibility, PM360 magazine has presented the 2016 gold Trailblazer Award for Advertising Agency of the Year to AbelsonTaylor, the world's largest independent medical advertising agency of record.
"Developing innovative services that improve our industry and help people live healthier lives is only a part of what makes AbelsonTaylor so successful," said Anna Stashower, CEO and Publisher of PM360. "The agency also shines through its strong company culture, which produces elite leaders and fosters a dedicated commitment to philanthropy. It's an agency that truly does it all."
"This is a significant honor for us," said Dale Taylor, President and CEO of AbelsonTaylor. "We built our reputation on the success we help our clients achieve, but we also make it a priority to help our own people attain success and to use our skills and resources to help people outside our professional spheres, both at home and abroad. It's gratifying to be recognized for this and we commend PM360 for making the human element a vital part of the judging criteria for the Agency of the Year award."
Repeat Gold with AstraZeneca in Professional Campaign Category
In partnership with AstraZeneca, AbelsonTaylor also won a 2016 Gold Trailblazer Award in the Best Professional Campaign category for a global oncology initiative that underscores what many see as the equal importance between efficacy and quality-of-life issues. AstraZeneca and AbelsonTaylor took top honors in the same category in 2015 for a campaign focused on respiratory health.
About PM360 and the Trailblazer Awards
PM360 is a leading trade publication for marketing decision-makers in the pharmaceutical, biotech and medical device industries. Since 2009, the PM360 Trailblazer Awards have recognized outstanding achievement and innovation in five categories -- Company of the Year, Lifetime Achievement, Marketer of the Year, Brand Champions, and Initiative Awards.
This year, 48 winners were honored during a gala ceremony at Gotham Hall in New York City. All winners will be featured in the October issue of PM360.
About AbelsonTaylor
AbelsonTaylor is the world's largest independent, medical advertising Agency of Record. Since its beginning in 1981, the company has maintained a singular focus on building brands that help people live healthier lives. To retain its reputation for creating award-winning brand experiences in broadcast, print and digital, AbelsonTaylor nurtures an environment where the best people can thrive and innovate. To learn more, go to abelsontaylor.com and visit Twitter or Facebook.