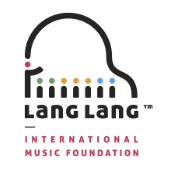 New York, NY (PRWEB) October 06, 2016
The Lang Lang International Music Foundation announces the upcoming Lang Lang & Friends Gala Concert Dinner. The event, chaired by Judith-Ann Correante & Ann Zif, takes place at Cipriani 25 Broadway on October 17th at 7:00pm. The gala concert dinner will honor Joan H. Weill & Sanford I. Weill with the 2016 LLIMF Lifetime Philanthropy Award.
The event is one in a series of efforts by international classical music superstar and philanthropist, Lang Lang, whom Mayor Bill de Blasio recently named New York's First "Cultural Tourism Ambassador," to promote tourism and the arts in the New York area.
The special evening will include an exclusive solo recital by Lang Lang and performances by Michael Feinstein, Jeffrey Wright, and Lisa Fischer, with special appearances by young scholars from the Lang Lang International Music Foundation as well as students from Harlem PS 46 and Boston Arts Academy Jazz Quintet.
"The Friends Gala Concert Dinner is an opportunity for us to come together and support a new generation of musicians and to honor those who have generously supported our efforts," said LLIMF founder Lang Lang. The foundation's mission is to educate, inspire and motivate the next generation of classical music lovers and performers. The last two gala events have raised more than one million each. This year The Lang Lang Foundation aspires to surpass all previous years in its fundraising efforts. The foundation aims to raise enough funds to support the expansion of programs such as its education initiative and Keys of Inspiration program to more public schools across the country. Currently, the foundation teaches music in five different states to 2,500 children in grades 2-6. The foundation strives to make classical music relevant to children while connecting the world's young music talent; building networks across cultural boundaries.
ABOUT LANG LANG INTERNATIONAL MUSIC FOUNDATION
Lang Lang International Music Foundation inspires and motivates the next generation of classical music lovers and performers, encouraging music performance at all levels as a means of social development for youth, building self-confidence, and driving for excellence. The Foundation strives to ignite passion for music in youth so that they can be leaders in bridging cultural gaps and helping to unite local and global communities. For more information, visit http://langlangfoundation.org