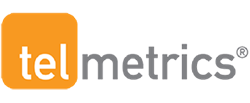 "To celebrate our anniversary, we will transfer all call tracking inventory at no cost for all new clients," said Andrew Osmak, the CEO of Telmetrics.
Toronto, Ontario (PRWEB) October 05, 2016
Telmetrics, a leading call analytics and attribution technology provider, announced today its plans to celebrate the company anniversary by offering yet more value to the market. Telmetrics pioneered call tracking 25 years ago to solve marketing challenges of the day, continued to support client needs for over two decades, and today is innovating to drive new ROI for our clients and to anticipate the future of advertiser-to-consumer engagement.
"To celebrate our anniversary, we will transfer all call tracking inventory at no cost for all new clients," said Andrew Osmak, the CEO of Telmetrics. "This year is marked with many new initiatives for our organization. We have released many new products, welcomed outstanding new talent, and participated in many strategic discussions with our valued customers. We want to share our excitement and confidence with the industry as we leave behind this quarter of a century and look forward to continued success."
This year Telmetrics welcomed new dynamic leadership with deep expertise and vision in market strategy and technology alike, including Chief Executive Officer, Andrew Osmak, and Chief Technology Officer, Rami Michael. The numerous new hires across all departments in the organization are bringing in decades of combined experience in digital marketing, mobile advertising, cutting-edge software and telecommunications platform development, strategy consulting, and big data.
In 2016, Telmetrics already announced multiple new product and service releases, including advanced toll-free pumping protection algorithms, conversation analytics and speech interpretation technology, caller intent verification features, social dynamic number insertion, an upgraded ordering and reporting dashboard, several new platform integrations, new API, and expanded offerings of global call tracking numbers.
"To support our continuous investment in quality and innovation, strategic partnerships, big data analysis, and consulting services, we will continue searching for the best talent in Canada and the U.S.," confirmed Andrew Osmak.
"As our engineering, telecommunications, and data science groups grow, Telmetrics will continue supporting new and existing clients with the most sophisticated call analytics and customer engagement projects that can only be handled by teams with deep expertise and experience, such as I am happy to lead here at Telmetrics," said Rami Michael. "We look forward to delivering on our aggressive roadmap and onboarding new customers."
Telmetrics continues to be an active contributor to the advertising and marketing technology industry discussions of the most important trends and strategic challenges. Among other thought leadership and media engagements, this fall Andrew Osmak will speak to the largest players in national and local media space at the Borrell Local Online Advertising Conference in San Francisco on November 1-2, and will participate in the CMO Roundtable Summit in December.
As the marketing technology and analytics landscape becomes increasingly saturated with vendors offering point solutions, Telmetrics is proud to remain an innovator and reliable partner, collaborating with customers on new products. As a growing and profitable private Canadian company, Telmetrics offers its clients cost-saving opportunities with the special no-cost transfer services, and protects the decision makers' investment with dedicated premium support, scale and reliability that are second to none.
To learn more about Telmetrics and talk to us about complimentary services, visit our anniversary offer page.
About Telmetrics, Inc.
Telmetrics is a leading call and conversation analytics company that powers digital marketers' use of calls as a cross-media advertising performance metric. Today, our innovations redefine what a "call" is to offer true visibility on all phone interactions between consumers and advertisers. We go beyond the highest quality call tracking numbers and lead attribution technology to deliver customized enterprise solutions to fit our clients' needs. As proven, global technology providers, we partner with our clients: our customer success, engineering, marketing and data science experts work closely with top-tier digital publishers, brands, marketing agencies, and local, mobile and vertical search providers to deliver more value to millions of SMBs and the national franchises they serve. Visit our website, http://www.telmetrics.com, to learn more.