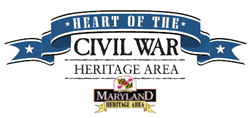 Frederick, Maryland (PRWEB) October 06, 2016
The Heart of the Civil War Heritage Area (HCWHA) will host "Catching Visitors with Pokémon Go," the second in a series of free workshops for museums and historic sites, on Tuesday, October 25 in Hagerstown. The afternoon will include a roundtable discussion at the Washington County Museum of Fine Arts (WCMFA) as well as time for participants to play the game in the museum and nearby City Park. Representatives from WCMFA, the Tourism Council of Frederick County, and the NPS National Mall and Memorial Parks will share their experiences in incorporating the popular game at their institutions.
The Exploring Engagement series began in July with "Putting the 'Social' in Social Media" held at the National Museum of Civil War Medicine. These quarterly workshops bring together interpreters, educators, docents and volunteers from a range of historic sites, museums, and other heritage tourism organizations to discuss best practices and support creative ways to increase visitor engagement. Heritage Area stakeholders can find out more about this workshop and other resources online.
Participants are asked to RSVP to Auni Gelles at agelles(at)fredco-md(dot)net. The hashtag for the workshop is #ExploringEngagement.