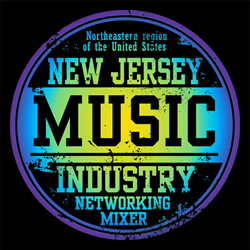 New York, NY (PRWEB) October 05, 2016
The NJ Music Industry Group was created in an effort to establish and identify a New Jersey music community. It also works to facilitate and enable business networking and social networking among its members. There are currently more than 600 members in the group who are located throughout the state of New Jersey.
The group has announced that their next Networking Mixer event will take place on the evening of October 27, 2016 at 6 p.m. in Clifton, NJ. The group is open to professionals involved in the music industry such as musicians, DJs, producers, label representatives, bands, artists, remixers, managers, bloggers, promoters, interns, etc. It is also open to professionals in related industries that provide services to the music industry such as publicists, graphic designers, videographers, photographers, etc.
Membership to the group is free and the event is free to attend, however RSVP's are required. The link to RSVP can be found here - https://www.meetup.com/NJMusicIndustry/events/234528807/.
RSVP's close at 4 p.m. on the day of the event.
OK!Good Records and Radikal Records, two local independent record labels based out of northern New Jersey are sponsoring the event and will be in attendance. They will be providing free gift bags and music samplers. The group remains open to additional sponsorships and contributors.