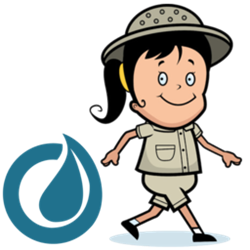 StoryPoint gives users the opportunity to give a deeper meaning to everyday experiences and document their travels.
Albany, California (PRWEB) October 05, 2016
This week marks the launch of the StoryPoint app. The free app, which is available for download on iTunes and through the Google Play store, is designed to provide users with the tools to document, create and share their unique stories through pictures, maps and notes. The notes section allows for users to share their perspectives on the story behind their pictures.
Users who download the app can take pictures that are automatically geo-tagged and dated. Pictures can be linked together to form stories. The notes section then allows the storyteller to capture their memories and share with friends and family. All stories can be edited, expanded and updated.
One of the key differences between StoryPoint and other storytelling apps is that all photos are automatically geo-tagged. This is not only a bonus for travelers, but also for professionals who need to track their whereabouts. StoryPoint can be utilized by engineers, architects, environmental scientists, public health professionals, journalists and more. The geo-tagging also makes it possible for hikers and other outdoor lovers to track their progress and plan their route back home.
Yoram Rubin, who led the app's development, explains his excitement for people to try StoryPoint saying, "Too often pictures online don't leave a lasting impression, the StoryPoint app allows users to truly capture the story behind each experience."
Rubin continued, "We at WebH2O wanted to create a tool that provides more than taking pictures. With StoryPoint you can document your experiences, or in fact, your life. You can create a library of your stories that will keep your events alive – forever."
"StoryPoint gives users the opportunity to give a deeper meaning to everyday experiences and document their travels. There's also the safety bonus as people who share their story are able to document their exact location for their friends and families."
The StoryPoint app is no cost to download and is available both through the Android app on Google Play and on the Apple app store.
About StoryPoint App:
StoryPoint is an interactive mobile app that lets users take a picture, note their experience and share it with the world. StoryPoint goes far beyond taking and sharing pictures: It creates a complete experience! A story could be an account of a trip, or a summary of a professional tour of inspection, or a documentation of facts. Stories can be easily shared by email and social media, or just kept private for future use. The StoryPoint app is free to download in iTunes and the Google Play store.