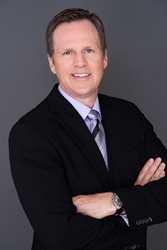 Opioid manufacturers and their affiliated groups contend that chronic pain is a national crisis, but the real crisis is the growing number of Americans impacted by opioid addiction, dependence and overdose deaths.
NEW PORT RICHEY, Fla. (PRWEB) October 10, 2016
Last month, investigative journalists published several in-depth reports on the U.S. opioid epidemic. One story claimed that drug manufacturer Purdue Pharma and its sales partner Abbott Laboratories were complicit in "the aggressive—and misleading—selling of OxyContin,"(1) while a two-part series documented how opioid lobbyists have acted to shape policy and fight efforts to limit prescribing.(2, 3) Novus Medical Detox Center, a leading Florida-based drug treatment facility, believes that opioid manufacturers and those working on their behalf all bear some culpability for the current prescription painkiller crisis, and maintains they should help to resolve it.
In response to requests from the news site STAT, two state courts unsealed records that included Purdue and Abbott memos, sales documents and marketing materials. STAT found that sales reps were told to downplay OxyContin's risk of addiction and "make other claims … that had no scientific basis." They were encouraged to tell physicians that OxyContin has "less abuse/addiction potential" than shorter-acting painkillers, and they were advised to avoid discussing the possibility of OxyContin abuse beyond suggesting that misuse was limited to "street users" rather than "true pain patients". Since Purdue agreed to indemnify Abbott from legal costs, Purdue subsequently assumed all financial consequences—including $10 million to settle a 2004 West Virginia lawsuit, $24 million to settle a 2015 Kentucky lawsuit and $600 million in fines resulting from a 2007 federal case.(1)
At the same time, Purdue and other opioid manufacturers have funneled millions into efforts to fight limits on prescribing. From 2006 through 2015, drug makers and their allied advocates spent more than $880 million on lobbying and political contributions at the federal and state levels.(2) A group known as the Pain Care Forum, which is partially funded by drug makers and coordinated by Purdue's chief lobbyist, has actively worked "to push and draft federal legislation, blunt regulations and influence decisions around opioids."(3) Purdue also provided financial support to the American Pain Society, which led the "Pain Is the Fifth Vital Sign" campaign that promoted "more aggressive use of opioids for chronic non-cancer pain."(4)
"Opioid manufacturers and their affiliated groups contend that chronic pain is a national crisis, but the real crisis is the growing number of Americans impacted by opioid addiction, dependence and overdose deaths," said Kent Runyon, Compliance Officer and Vice President of Community Relations for Novus Medical Detox Center. He cites recent estimates indicating that nearly 2 million Americans currently suffer from a prescription opioid use disorder and that opioids lead to 1,000 emergency room visits and 78 overdose deaths each day.(5) "Drug makers say they are committed to solving problems linked to their painkillers, but there is so much more they could be doing to address the epidemic."
Prescription opioid sales totaled $9.6 billion last year.(3) Runyon believes a portion of drug companies' profits should be set aside to fund detox and rehab programs for chronic pain patients who have developed opioid use disorders. He also feels that any legal settlements and fines should be used toward education, prevention and treatment programs. To counteract the previous spread of misinformation regarding opioids' addiction potential, Runyon says sales reps and marketing materials should aim to inform healthcare practitioners of opioids' risks and best practices for responsible prescribing. Finally, he encourages drug makers to focus on developing effective, non-addictive alternatives to opioid painkillers.
"Many factors have contributed to America's opioid epidemic, so it will take a multi-pronged approach to solve it," said Runyon. "Opioid manufacturers have been vilified for creating the problem; however, they now have the power to help reverse the crisis through leadership, education, financial support and innovation."
Novus offers medically supervised opioid detox programs that are designed to minimize the discomfort of withdrawal. The Florida drug detox facility tailors each patient's treatment plan based on individual needs and proven medical protocols, such as 24-hour access to nursing care and withdrawal specialists. Novus is acclaimed for its expertise in treating high-dose methadone cases, and is proficient in detoxing patients from other high-dose opioids just as safely, comfortably and effectively.
For more information on Novus Medical Detox Center and its opioid detox and treatment programs, visit http://www.novusdetox.com.
About Novus Medical Detox Center:
Novus Medical Detox Center has earned The Joint Commission's Gold Seal of Approval for Behavioral Health Care Accreditation as an inpatient medical detox facility. Licensed by the Florida Department of Children and Families, Novus provides safe, effective alcohol and drug treatment programs that are based on proven medical protocols and designed to minimize the discomfort of withdrawal. The facility is located on 3.25 acres in New Port Richey, Florida, in a tranquil, spa-like setting bordering protected conservation land. Intent on proving that detox doesn't have to be painful or degrading, Novus set out to transform the industry by bringing humanity into medical detox with individually customized treatment programs and 24/7 access to nursing care and withdrawal specialists. Today, Novus is renowned as a champion of industry standardization and a staunch advocate of patients fighting to overcome substance use disorders. Frequently recognized for its contributions to the industry and local community, Novus has become a regular source to media publications such as The Wall Street Journal and USA Today, and has ranked in the Tampa Bay Business Journal's Fast 50, the Florida Business Journal's Top 500 and the Inc. 5000 list of America's fastest-growing companies. For more information on Novus' medically supervised detox programs, visit http://novusdetox.com.
1. Armstrong, David. "Secret Trove Reveals Bold 'Crusade' to Make OxyContin a Blockbuster"; STAT; September 22, 2016. statnews.com/2016/09/22/abbott-oxycontin-crusade/
2. Whyte, Liz Essley; Geoff Mulvihill; and Ben Wieder. "Politics of Pain: Drugmakers Fought State Opioid Limits Amid Crisis"; The Center for Public Integrity and The Associated Press; September 18, 2016. publicintegrity.org/2016/09/18/20200/politics-pain-drugmakers-fought-state-opioid-limits-amid-crisis
3. Perrone, Matthew and Ben Wieder. "Pro-Painkiller Echo Chamber Shaped Policy Amid Drug Epidemic"; The Center for Public Integrity and The Associated Press; September 19, 2016. publicintegrity.org/2016/09/19/20201/pro-painkiller-echo-chamber-shaped-policy-amid-drug-epidemic
4. Kolodny, Andrew; David T. Courtwright; et al. "The Prescription Opioid and Heroin Crisis: A Public Health Approach to an Epidemic of Addiction"; Annual Review of Public Health; January 12, 2015. annualreviews.org/doi/pdf/10.1146/annurev-publhealth-031914-122957
5. CBS News. "Surgeon General Takes Unprecedented Step Amid Opioid Epidemic"; CBS This Morning; August 25, 2016. cbsnews.com/news/vivek-murthy-surgeon-general-opiods-health-crisis-letter-clinicians-zika/