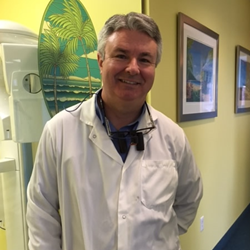 Cortland, OH (PRWEB) October 04, 2016
Dr. Joseph Bedich is a respected Ohio dentist who no longer requires a referral for new patients in need of Invisalign® orthodontics in Cortland, OH. A certified Invisalign® provider for over a decade, Dr. Bedich is experienced in a variety of cosmetic dentistry treatments and is dedicated to improving the appearance of his patients' smiles through effective and efficient dental techniques.
Invisalign® clear braces straighten teeth without utilizing a traditional bracket-and-wire system. This revolutionary approach offered by clear Invisalign® braces is ideal for those who wish to achieve more attractive smiles without drawing unnecessary attention to their mouths during the treatment period. In addition to their discreet appearance, invisible braces are smooth and do not protrude and potentially scrape or cut the cheeks or lips. For these reasons, many people prefer invisible orthodontics in Cortland, OH, over traditional metal braces. Dr. Bedich is a trusted dentist who has years of experience straightening teeth with this technology.
While traditional braces cannot be removed as needed to eat or for cleaning purposes, invisible braces can be easily removed and replaced at will. The ability to take clear aligners out as desired makes it possible to eat foods that would need to be avoided with traditional braces. Removable aligners also make it possible to clean the teeth more thoroughly than traditional braces allow, and eliminates the possibility of developing yellow bracket outlines on the teeth that can occur after long treatments with metal braces. However, it is important to note that clear aligners should not be removed too frequently and must be worn according to Dr. Bedich's instructions in order to obtain the best treatment results.
Patients with crooked teeth are invited to find out if they are good candidates to receive Invisalign® orthodontics in Cortland, OH from an experienced dentist. Appointments with Dr. Bedich can be booked by calling The Center for Progressive Dentistry at 330-615-1598 during regular business hours.
About the Doctor
Dr. Joseph D. Bedich is a general dentist in Cortland, OH offering personalized dental care to patients. Dr. Bedich understands the importance of learning the most cutting-edge techniques, which is why he has taken over 2,000 hours of continuing education in a wide variety of services including sedation, implant dentistry, sleep apnea, cosmetic dentistry and head and neck pain management. To learn more about Dr. Bedich or the services he offers, visit his website at http://www.adazzlingsmile.com or call his office at (330) 615-1598 to schedule an appointment.