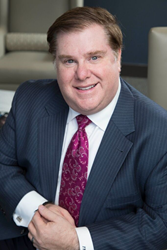 We help communities succeed in times of trouble such as hurricanes by providing them with the tools and resources, the advice and support they need to be safe and protect their homes.
Charlotte, NC (PRWEB) October 05, 2016
As Hurricane Matthew, a Category 4 storm with winds of 130 to 156 mph, tracks north to the Carolinas, Association Management Group(AMG), one of the Carolinas' largest professional homeowner association managers, advises HOA members across North Carolina and South Carolina to prepare their homes and neighborhoods for impact. While the effect of the storm's track is unpredictable, preparation is vital.
"As professional HOA managers, an important part of our job is to help protect neighborhoods and residents," said AMG Founder and President Paul Mengert. "We help communities succeed in times of trouble such as hurricanes by providing them with the tools and resources, the advice and support they need to be safe and protect their homes."
Along with non-perishable food and a gallon of water for family members for up to a week, homeowners should have copies of insurance and identification in a watertight plastic bag; a battery-operated radio; a fully stocked first aid kid, including prescription drugs; sleeping bags or blankets, clothing and hygiene items such as soap, deodorant, toothbrushes and toothpaste; and money or a checkbook. Don't forget to gather pets and pet supplies, including food, water, medicines, leashes and vaccination records. Last, residents should stay tuned to the latest news.
To prepare the home, AMG recommends moving items in danger of wind damage, such as bikes, bird feeders and patio furniture. Switch the refrigerator and freezer to the coldest settings and keep them closed as much as possible to keep food cool and safe if a power outage occurs. Use flashlights in the dark, not candles. Fill the car gas tank. Know the region's emergency plan, including the location of the nearest shelter. Plan several routes to the shelter in case of downed trees, and always steer clear of flooded roads. AMG advises community residents to check their insurance policies for coverage in the event of accidental damage and natural disasters. Standard homeowners insurance doesn't cover flooding.
After the storm, be ready for more rain. If evacuated, go home only when officials have deemed it safe to return. Do not enter a building surrounded by water. Drive only if absolutely necessary. Watch out for loose and dangling power lines, and alert the power company to their location. Assess the home for damage, taking pictures of both the structure and furnishings, to submit to the insurance company. Stay tuned to weather updates.
For details about hurricane preparedness, visit http://www.redcross.org/get-help/prepare-for-emergencies/types-of-emergencies/hurricane.
About AMG: AMG is a professional community association management company dedicated to building effective community associations. AMG guides and assists executive boards to help protect the association's interests, enhance the lives of community members and improve the property values in the community. With offices throughout the Carolinas in Greensboro, Winston-Salem, Charlotte and Raleigh, NC, and Greenville and Aiken, SC, AMG is a knowledgeable partner in enforcing community governing documents with a proven set of processes and techniques, and supporting communities with a broad range of services which can be tailored to individual community needs. Association Management Group, Inc. is a locally Accredited Business by the BBB and is a nationally Accredited Association Management Company (AAMC) by the Community Associations Institute. For more about AMG, visit http://www.amgworld.com.