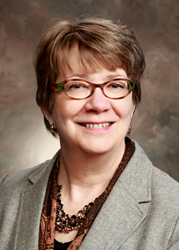 NORRISTOWN, Pa. (PRWEB) October 06, 2016
High Swartz partner, Mary Cushing Doherty, has led the way as a spokesperson for the Pennsylvania Bar Association in supporting PA House Bill 380. The bill, which reduces the waiting period for a unilateral, no-fault divorce in Pennsylvania from two years to one year, was signed into law by Gov. Tom Wolf on Oct. 4, 2016. Now known as Act 102, the new law goes into effect in early December.
"Reducing the waiting period for a no-fault divorce reduces the stress and emotional strain on families in Pennsylvania," said Doherty. "Because it is uncommon for parties to reunite once the divorce process has started, requiring them to wait for two years only prolonged the inevitable and resulted in increased legal fees, intensified turmoil between the parties, and extended stress on the family."
As Task Force Co-Chair of the Pennsylvania Bar Association's Family Law Section, Doherty met with Rep. Tarah Toohill, who became the prime sponsor of HB 380, and with Sen. Stewart Greenleaf, Chair of the Senate Judiciary Committee. This legislation makes the divorce process more efficient, removes the prolonged battles, and reduces a family's stress. However, it is important to note that the bill does not allow for a quick or hasty divorce. The Pennsylvania waiting period remains longer than neighboring states such as New York and New Jersey, which both have a waiting period of six months.
Doherty has exhibited excellence in her 35 years practicing family law. She concentrates her practice on all aspects of marital dissolution and family law issues including divorce, child support, visitation, custody, spousal support and alimony, premarital agreement asset protection, complex property division, and more. Doherty currently is Ex Officio on Council of the Pennsylvania Bar Association Family Law Section, and serves as a Co-Chair of the Legislation Committee of the American Academy of Matrimonial Lawyers.
High Swartz LLP is a general practice law firm serving clients in the Delaware Valley and throughout Pennsylvania from offices in Norristown and Doylestown. Established in 1914, High Swartz serves the needs of businesses, municipalities, government entities, nonprofits and individuals. With offices in Bucks County and Montgomery County, the full-service law firm provides comprehensive counsel and legal support to individuals and business entities of all sizes across a broad spectrum of industries throughout Pennsylvania and New Jersey. For more information, go to http://www.highswartz.com.
# # #