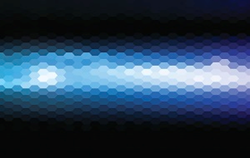 Boulder, Colo. (PRWEB) October 06, 2016
Enterprise Management Associates (EMA), a leading IT and data management research and consulting firm, today announced it will host a webinar titled "Optimizing Digital Transaction Performance: Why Most IT Organizations Fail and How You Can Succeed," featuring Dennis Drogseth, vice president of research at EMA, and Scott Corrigan, VP of technology services at Nastel.
Digital transactions are the information exchanges underlying all of today's enterprise and mobile business services. The overall reliability and performance of those transactions is a critical issue facing IT groups and the business units they support. Yet, most IT organizations still struggle to manage this all-important aspect of their operations.
During this webinar, Drogseth and Corrigan will deliver key insights to safeguard and improve an organization's digital transaction performance, drawing from new EMA research on IT analytics and digital transformation.
Attendees will learn:

Why digital transactions are center stage in maximizing IT efficiencies and optimizing business outcomes, including business performance, consumer priorities, security, and compliance
What happens to businesses when their transaction performance stumbles
What the technical challenges are in providing a unified set of insights for operations, development, and business stakeholders
Key process requirements for optimizing digital transaction performance across an IT environment and ownership requirements between IT and business stakeholders
Examples of three failures and three successes from EMA consulting and IT dialogs
A short recipe for success in optimizing digital transaction performance, impact, and measurable value
The webinar is Thursday, October 13 at 11:00 a.m. Eastern. Those who wish to attend can register at: http://research.enterprisemanagement.com/optimizing-digital-transaction-performance-webinar-pr.html
About EMA
Founded in 1996, EMA is a leading industry analyst firm that specializes in providing deep insight across the full spectrum of IT and data management technologies. EMA analysts leverage a unique combination of practical experience, insight into industry best practices, and in-depth knowledge of current and planned vendor solutions to help clients achieve their goals. Learn more about EMA research, analysis, and consulting services for enterprise line of business users, IT professionals and IT vendors at http://www.enterprisemanagement.com or blogs.enterprisemanagement.com.