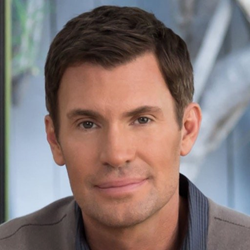 "We are looking forward to welcoming industry professionals from all over the world to our event!" - Jennie Norris, IAHSP Chairwoman
Denver, Colorado (PRWEB) October 11, 2016
The International Association of Home Staging Professionals® (IAHSP®) hosts its annual Educational Conference & EXPO Feb 10-12 in Fort Lauderdale with Jeff Lewis of Bravo TV's "Flipping Out" feature as the Keynote speaker. Jeff will share his experience and expertise related to building a brand and business that thrives despite changing market conditions that impact the industry. Attendees will be treated to an exclusive meet and greet with Jeff Lewis and promises his time at the conference will be personal and memorable.
The 2017 IAHSP Conference & EXPO will feature high level teaching from industry leaders from all over North America sharing business strategies, applications and resources all Home Staging and real estate industry professionals need in order to succeed. The Conference is open to all Home Staging professionals and real estate agents that have earned one of the approved designations or credentials found on the site.
The IAHSP Conference & EXPO is sponsored by industry companies that provide products or services that support the attendees from business management to inventory sourcing. Attendees will receive special promotions and discounts from sponsors.
Since 1999, IAHSP® has helped provide professional guidance, ethics and performance standards for the Home Staging industry and its membership. With thousands of members worldwide, IAHSP® is the premier association and hosts the longest running industry educational conference and event.
About IAHSP®:
The International Association of Home Staging Professionals IAHSP® is dedicated to advancing the education of the professional Home Stager and Realtor® as they prepare homes for sale. IAHSP® members strive to serve the public to the best of their ability built upon the principles, practices, and education of approved Home Staging courses and designations.
The International Association of Home Staging Professionals® is the proven distinguished Home Staging Association for guiding and leading the Home Staging Industry. IAHSP® stands for and subscribes to Ethical standards and principles of Excellence and decades of Experience in proven educational practices. IAHSP® is also the governing and regulating association for industry professionals. IAHSP® members adhere to strict standards of professional and ethical guidelines.
IAHSP® is benchmark association established in 1999 and strongly built over decades of time as the longest running industry association. With thousands of members worldwide, IAHSP® truly is a global force for the Home Staging industry.