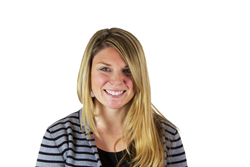 (PRWEB) October 06, 2016
Sandbox, one of the nation's leading independent, full-service agencies, has promoted Sydney Blank to senior account supervisor and Taylor Pearce and Candace Stine to senior account executives.
Blank, with healthcare agency experience in both the professional and DTC arenas, has worked on accounts across the healthcare spectrum, from consumer packaged goods/ health to rare disease products. In her new position, she will be helping drive strategy and execution of projects in the rare disease and specialty areas.
Previously an account supervisor, she will be working out of Sandbox's Los Angeles office and will report to Ryan Van Pelt, SVP, managing director.
Before joining Sandbox in 2012, Blank was an account executive at CAHG (Corbett Accel Healthcare Group), a healthcare marketing agency in Chicago. During her tenure there, she handled accounts in the area of ophthalmology.
Before that, she was associate account executive at Pacific Communications, a full-service healthcare communications firm in Irvine, Calif. During her stint there, she worked on two multi-million-dollar pharmaceutical product launches, serving as a liaison between clients and internal agency teams.
Blank holds a B.A. in Public Relations and Advertising from Chapman University in Orange, Calif.
Pearce, who joined Sandbox in 2013 as an account executive, has marketing experience across a variety of national consumer packaged goods (CPG) brands. In her new position, she will be working on accounts in the hemophilia and regenerative medicine arenas and reports to Meghan Thompson, account director.
Previously she was an account executive at Blue Chip Marketing Worldwide, a Chicago-based marketing agency with high-profile clients from pharmaceutical and CPG clients to cosmetics and electronics accounts.
Before that, she worked at Moosylvania, an independent marketing agency specializing in branding, digital and experiential initiatives for leading CPG brands. As an account executive there, she had responsibility for tobacco, aviation, healthcare, food and liquor accounts.
Pearce holds a B.S. degree in Business Administration and Marketing from the University of Missouri in Columbia, Mo.
Stine, who was previously an account executive, will continue her work on hemophilia and central-nervous system accounts, taking on the role of account lead and spearheading patient initiatives. She reports to Karen Kuhlman, account director.
Before joining Sandbox in 2015, she was a brand strategist at Health Brand Group, Chicago, a healthcare branding agency, and before that, a marketing and communications coordinator for Cadence Marketing in Rockville, Md. During her tenure at Cadence, she wrote marketing materials, developed marketing plans and helped plan and coordinate events.
She also volunteers for Make-A-Wish America, a foundation that works to grant the wishes of children with life-threatening medical conditions.
Stine holds a B.S. in Journalism and Sociology from Ohio University in Athens, Ohio.
About Sandbox
Launched in 2016, Sandbox is a single independent, full-service agency formed by four complementary entrepreneurial agencies united by a "create better, together" ethos of collaboration. Headquartered in Chicago, Sandbox operates from seven locations across the U.S. and Canada. Its roster of clients includes some of the most respected names in human and animal healthcare, agriculture, biotechnology, financial services, travel, and consumer products. To learn more, visit sandboxww.com.