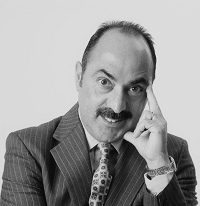 The technology partner landscape has changed significantly in recent years... partner profiling and segmentation practices remained virtually the same.
Little Rock, AR (PRWEB) October 06, 2016
Perks l Channel, a premier provider of channel incentive programs, is hosting an online workshop to help shed light on the mysteries of partner profiling and segmentation.
The lack of a rigorous and best practice partner segmentation process seems at odds with the millions of dollars technology vendors invest in partner recruitment, enablement, and incentives. Now more than ever, vendors need to have an effective methodology in place to ensure that they are recruiting partners who have the potential to thrive in a rapidly changing marketplace.
In this webinar, Claudio Ayub, Perks VP and Chief Channel Strategist, along with William Gilsing, President of Channel2Go and industry expert on channel strategies, will share best practices for establishing an effective partner profiling and segmentation methodology that will ensure you invest in the right relationships.
Ayub stated that segmentation is an important step that is often bypassed because the questions of what and why in relation to the new channel environment aren't always clear. "The technology partner landscape has changed significantly in recent years. Contributing factors include the rapid growth of Cloud Solutions and Services and mergers and acquisitions among major partners. While partner programs have been fine-tuned and in some cases completely altered to adjust to the new business requirements, partner profiling and segmentation practices remained virtually unchanged."
The webinar is scheduled for October 20, 2016 at 1:00 p.m. EST. People interested in attending the webinar can register on the Perks website.
About Perks | Channel
Perks │Channel provides services and software to help you engage your B2B and indirect channel partners to improve sales effectiveness. With a listing on the Salesforce AppExchange and a global user base exceeding 7.5 million users, Perks | Channel takes the guesswork out of channel incentives and loyalty programs.
Our solutions empower leading global enterprises with the sales and marketing programs they need to produce a competitive advantage through their indirect sales channels. The available solution set encompasses the three most critical areas to optimize indirect channel performance: marketing enablement, incentive management and global managed services. We provide these services to some of the most influential companies in the world, all backed and supported by years of expertise and our Science of Motivation™ platform.