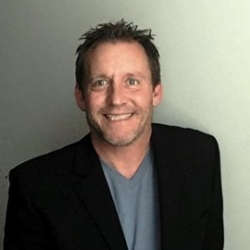 Woodland Hills, California (PRWEB) October 10, 2016
Omnikron recently announced that Brad Emm, senior member of the company's sales team, has been promoted to the position of Sales Director. Emm will be responsible for developing a team of Leadership Elevation Coaches with expertise in tuition assistance. His responsibilities include new business development and customer relations.
Emm has been with Omnikron for 7 years. He began his career at Omnikron as a sales representative consulting with Omnikron students on IT training and IT certifications. He developed his expertise in these areas as Omnikron grew its catalog of offerings and designed the Leadership Elevation Framework, a learning system incorporating tools, courses and Omnikron's own set of badges. The Framework is a system for developing leaders in today's competitive business environment.
Emm has also worked as a direct selling professional and is a former United States Marine. He is a Life Member of the Veterans of Foreign Wars and a Life Member of the American Legion.
Omnikron has been providing the Fortune 500 with IT Training and Staffing Services for over 30 years. We believe leaders are learners and strive to continually meet the needs of an evolving IT marketplace with the highest quality training and a highly skilled workforce.