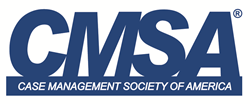 Little Rock, AR (PRWEB) October 06, 2016
CMSA is proud to announce that on Thursday, September 29, 2016 S.R. 591, the National Case Management Week Resolution, passed in the U.S. Senate. Senator Boozman (R-AR) sponsored the resolution, which designates the week of October 9 through October 15, 2016 as "National Case Management Week." It was considered and agreed to without amendment with a preamble by unanimous consent.
Through this important week, the Case Management Society of America (CMSA) educates payers, providers, regulators and consumers about the tremendous value case managers bring to the successful delivery of health care. The goal of National Case Management Week is to involve as many people as possible in the annual awareness celebration. Activities during National Case Management Week typically include banquets and recognition dinners, state and city proclamations, continuing education seminars and other community events.
"We are excited to once again celebrate National Case Management Week not just as a 'Hallmark holiday' but actually as an official proclamation! Our chapters have been obtaining proclamations for years from their cities and states. It is great to have the federal government proclaim the same for the entire country," remarked Kathy Fraser, Executive Director of CMSA.
Patricia Noonan RN, MBA, CCM, chair of the CMSA Public Policy Committee, also commented, "We are very excited to celebrate National Case Management Week 2016 with the passage of Senate Resolution 591, which recognizes professional case management's role in improving healthcare outcomes for patients/clients across the United States. Professional case managers contribute to the achievement of the Triple Aim each day by improving the health of the population, improving the experience with care, and reducing the costs of care. They are guided by their license, certification, Standards of Practice, education, competencies and ethics to ensure patient/client safety and quality outcomes. Professional case managers are uniquely positioned with their knowledge and skills as experts in care coordination to improve our healthcare system. This is an important message to share with our legislators, employers, and healthcare consumers during National Case Management Week and throughout the year."
CMSA wishes to thank Senator Boozman and his staff, as well as CMSA's leadership, members, and Public Policy Committee members who helped to push this along before the Senate goes to recess.
To learn more about the full resolution please visit http://bit.ly/2d8y34F. To learn more about National Case Management Week please visit http://www.cmsa.org/cmweek.
About Case Management Society of America (CMSA)
Established in 1990, the Case Management Society of America is the leading non-profit association dedicated to the support and development of the profession of case management. CMSA serves more than 30,000 members, subscribers and participants, and 75 chapters through educational forums, networking opportunities, legislative advocacy and established standards to advance the profession. For more information, visit http://www.cmsa.org or follow CMSA on Twitter @CMSANational.