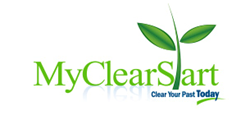 Second-chance programs often don't get the resources they deserve.
Santa Ana, CA (PRWEB) October 07, 2016
The Law Firm of Higbee & Associates announced today that they will be providing special incentives to expungement clients referred by Consumer Reporting Agencies (CRAs) through MyClearStart, a partner program designed to ease the expungement process.
Specifically, Higbee & Associates will be offering a special discount of 10% off to consumers referred by CRAs, as well as donating a portion of MyClearStart-related proceeds to non-profit organizations that help former offenders get a second chance by providing education and job training.
The MyClearStart.com program helps CRAs and employers get consumer advocacy materials into the hands of consumers. It provides details on how to determine whether a criminal record is eligible for expungement and assistance in processing that expungement, including a free online eligibility test.
The program now comes with a turn-key consumer advocacy program marketing packet, which will help employers and CRAs better understand how to fully implement the program.
Mathew Higbee, Founding Attorney at Higbee & Associates, says "second-chance programs often don't get the resources they deserve. Employers, CRAs, and law firms can help them by actively working together to educate people about their options when it comes to clearing their criminal record and improving their earning potential. This innovative partnership will help CRAs provide people with the most recent and most up-to-date information about expungement and other options.
The MyClearStart partnership also helps expedite removal of expunged records from background checks quickly after a court expunges the record. The partnership provides a streamlined process to notify private database owners about expunged records and to get that information updated successfully.
Businesses and CRAs interested in helping consumers should contact MyClearStart via email at: info(at)MyClearStart.com.
About MyClearStart
MyClearStart was founded in 2009 and was inspired by the efforts of the Innocence Project, a non-profit organization representing individuals who have been wrongfully convicted and subsequently imprisoned. It is designed to guide and educate individuals in determining their eligibility for having a criminal record expunged and the subsequent legal steps that may assist in clearing adverse information from their past.
About Higbee & Associates
Higbee & Associates is a national law firm that focuses on expungement services, consumer advocacy, copyright enforcement and traditional litigation. Higbee & Associates operates RecordGone.com, which has helped more than 20,000 former offenders improve their productivity and quality of life. For more information on Higbee & Associates, please visit higbeeassociates.com.