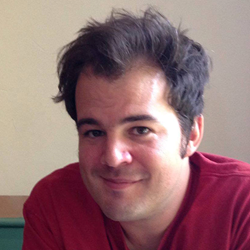 ShipStation's mission is to empower entrepreneurs by democratizing world class shipping and logistics technology.
Austin, TX (PRWEB) October 06, 2016
ShipStation, the leading web-based e-Commerce shipping solution, announced today that it has hired former Civitas Learning Chief Architect and VP of Data Engineering Tom Warmbrodt as its Chief Technology Officer and Jud Harris, former Chief Technologist at Amplifier, as Director of Product Engineering. Adding these two exceptional leaders demonstrates ShipStation's commitment to their mission to make sellers and shippers everywhere exceptionally efficient at shipping their orders.
"I couldn't be more excited to join ShipStation," said Warmbrodt. "ShipStation's mission is to empower entrepreneurs by democratizing world class shipping and logistics technology. Making that technology powerful yet still affordable and easy to use is truly transformational."
As a 20-year veteran of technology, Warmbrodt adds senior engineering, product, and data science leadership. Harris brings significant fulfillment industry experience and insight into his new role leading the growth and prioritization of the engineering and product teams. These additions come as ShipStation is further expanding its Lamar Central headquarters. This new space is specifically designed to serve the needs of the rapidly growing engineering group.
"I'm grateful for the opportunity to apply my experience to build amazing products for our users," said Harris. "This kind of chance is rare — a real once-in-a-generation moment — and I'm lucky to help lead and grow ShipStation's high-energy team in their mission of empowering sellers and shippers."
"Tom and Jud both have long histories of innovation and execution and we're extremely excited to add them to our team," commented Nathan Jones, CEO of ShipStation. "Tom has been an exceptional driving force in analytics and e-Commerce. His experience steering world-class Product, Big Data, and Web Service initiatives brings unparalleled leadership to our organization. Similarly, Jud's longtime industry experience solving technology problems in the shipping and logistics industry make him an awesome advocate for our users' needs."
About ShipStation
ShipStation is the leading web-based shipping solution that helps e-commerce retailers import, organize, process, and ship their orders quickly and easily from any web browser. ShipStation features the most integrations of any e-commerce web-based solution with approximately 100 shopping carts, marketplaces, package carriers, and fulfillment services. ShipStation's many integration partners include eBay, PayPal, Amazon, Etsy, Bigcommerce, Woocommerce, Shopify, Squarespace, and Magento; along with carriers such as USPS, UPS, Canada Post, FedEx, and DHL. ShipStation has sophisticated automation features such as automated order importing, custom best practice rules, product profiles, and fulfillment solutions that enable its users, wherever they sell and however they ship, to be exceptionally efficient at shipping orders. ShipStation is a wholly-owned subsidiary of Stamps.com (Nasdaq: STMP). For more information, visit http://www.shipstation.com.