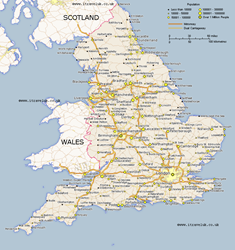 I have dreamed since I was a little girl that one day I would tour overseas. Reality is setting in and I am so excited about fulfilling my dreams
Navarre, FL (PRWEB) October 12, 2016
Cortni Bird Management, C-Hawk Records, and Free Bird Consulting and Publishing are excited to announce a two week tour in the United Kingdom.
The new hit single Pistol, written and performed by Cortni Bird, just a month after its release hit the Country Top 40 charts in the United Kingdom. These events have ignited a significant shift in her life and has her sights set on what she has always dreamed of accomplishing. On October 14th Bird will take flight to England, landing with both feet planted and ready to share her infectious smile and attitude with her fans. Bird has over 30 events scheduled in just ten days. These events will be made up of radio interviews, live broadcast sessions, TV appearances, acoustical performances, and the icing on the cake, a live performance at the British Country Music Awards Show.
Cortni said, "When you are asked to perform at an event such as the British Country Music Awards, of course you say yes. Then when you get off of the phone you call your manager and mentors and ask what in the hell am I going to wear.... (laughs Bird)." Cortni Bird just completed her album in Nashville, Tennessee and plans for an early 2017 release. Several individuals in the Nashville-music industry have reached out to Bird with support and encouragement, in addition to offering to help further elevate her career. Bird stated, "We are going to focus on one thing at a time. Right now we are laser focused on this tour and the fans that we will touch along the way."
Check out more about Cortni Bird on her website and Facebook page. Her music can be found on iTunes.