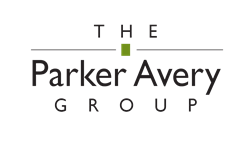 Our partnership capitalizes on the strengths of both companies, enabling retailers and CPG companies to achieve meaningful business results.
Atlanta, GA (PRWEB) October 07, 2016
The Parker Avery Group and Antuit jointly announce the creation of a strategic partnership to enhance client adoption of and return on investment from advanced retail analytics solutions.
The partnership combines Parker Avery's retail strategy, implementation, change management and project management experience with Antuit's domain and analytics expertise, most notably in the areas of predictive analytics and pricing for retailers. Antuit's acquisition of Prognos in 2015 deepened the company's retail analytics and pricing capabilities.
Retailers are challenged to leverage increasing amounts of data with advanced analytics solutions to compete more effectively, become more customer-centric and improve overall margins. Parker Avery and Antuit have a solid history of leading projects to improve these critical retail competencies.
"Our combined focus is helping retailers to improve their financial, allocation and replenishment planning by generating a single enterprise demand signal across the organization," said Sam Iosevich, Managing Principal at Antuit. "This analytical foundation also provides the basis for better pricing decisions—from dynamic pricing to promotions to markdown optimization—allowing retailers to positively impact margin and inventory turns."
"Antuit's extensive experience in retail and CPG, coupled with Parker Avery's deep industry and consulting expertise, provides a solid foundation for our clients to adopt innovative practices and truly realize the benefits of advanced analytics," said Clay Parnell, Parker Avery's President and Managing Partner. "Our partnership capitalizes on the strengths of both companies, enabling retailers and CPG companies to achieve meaningful business results."
About The Parker Avery Group
The Parker Avery Group is a boutique strategy and management consulting firm focused on the retail industry. The firm's professionals serve as trusted advisors to leading retail and apparel brands. Parker Avery specializes in merchandising, planning, supply chain and omnichannel business models, integrating customer insights and the digital retail experience with strategy, solution implementation and operational improvements to achieve retail business objectives. To find out more about the firm's services and industry thought leadership, please email contact(at)parkeravery(dot)com or visit http://www.parkeravery.com.
About Antuit
Antuit is a global analytics company that powers faster, smarter decision-making. Its Decision Engines help clients target, measure and improve mission-critical business metrics and generate demonstrable ROI. This innovative Decision Engines framework features three components: proprietary analytical algorithms enable world-class data scientists and domain experts to unearth the deep insights hidden in data; well-defined methodologies and tools help clients move from data to decisions in a predictable, scalable manner; and strategic visualization provides clarity on the business impacts of decisions. Leading retail, financial services, industrial and CPG brands choose Antuit to solve their most pressing business problems. Founded in 2013 and backed by Goldman Sachs, it has offices in New York, Chicago, Dallas, London, Amsterdam, Hong Kong, Singapore, Tokyo, Auckland, Melbourne, Bangalore, Mumbai and Pune. Visit http://www.antuit.com to learn more.