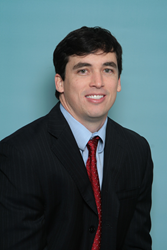 The middle class is shrinking and it's up to investors to decide where they will end up.
Charlotte, NC (PRWEB) October 06, 2016
A blog post at BiggerPockets.com, entitled "3 Steps to Escape Middle-Class Financial Mediocrity", detailed how the American dream of the middle class might be shrinking—and what individuals need to do about it. Now, Sean McKay of American IRA in Asheville, North Carolina, a Self-Directed IRA administration firm, is responding with thoughts and details on how to escape from this financial mediocrity.
"The middle class is shrinking and it's up to investors to decide where they will end up," said Sean McKay about the post. According to Sean McKay, the old method of retirement, which included getting an education and a job that paid a pension, is no longer available to most people. Those who want to retire in prosperity will need to secure their own retirement for themselves, which requires taking hold of one's finances.
Sean McKay's response points to the Self-Directed IRA as a tool for both educating oneself about personal finances and taking steps to ensure that a retirement nest egg is secured. Says the post: "With a Self-Directed IRA, retirement investors can open up an entirely new world of investing. Not only can they invest in real estate, precious metals, and a variety of other broad asset classes, but they'll learn about the tax-advantaged benefits that ensure you can keep more of the savings you put away."
The blog post, available at AmericanIRA.com, offers a different perspective for making a retirement nest egg happen: that using a Self-Directed IRA as a tool for retirement allows retirement investors to take control of their finances in ways that outsourcing to financial advisors simply can't.
American IRA is a Self-Directed IRA administration firm, which means they do not offer specific financial or investment advice, but they do offer knowledge about these retirement accounts on their website. Sean McKay's response points out that these tax-advantaged accounts can represent an important first step on one's way out of "financial mediocrity."
About American IRA, LLC:
Click here to claim one of our 7 Self-Directed IRA guide(s).
American IRA is committed to providing every client with gold-level service, regardless of account size. Experience their expertise through their certified IRA services professionals. Enjoy the value with one low annual fee of $285 with unlimited assets and unlimited account values. American IRA clients love the benefit of no charge for "All Cash" accounts. The performance of the American IRA staff is unmatched, with quick and efficient processing within 48 hours.
American IRA services thousands of clients and has over $300 million in assets under administration.
American IRA was built by investors for investors, and brings their successful investment experience to the table, providing excellent educational material showing the public that their Self-Directed IRA account can invest in a variety of assets such as real estate, private lending, limited liability companies, precious metals and much more.
American IRA is conveniently located in Asheville, NC and Charlotte, NC, and serves clients nationwide.