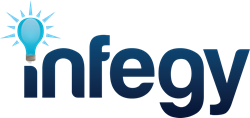 Accurate analysis of social media data represents an important opportunity for brands to connect with consumer opinion in a way that makes sure they're really hearing what people have to offer in the conversation
Kansas City, MO (PRWEB) October 06, 2016
Infegy, a leading social media intelligence technology provider, partnered with leading global brand consultancy Interbrand to analyze social media data provided by Twitter for its 2016 Best Global Brands Report, naming Apple, Google, and Coca-Cola the three most valuable brands. Now in its 17th edition, the Interbrand report reveals the Anatomy of Growth, and features an insider's view of how great brands grow great businesses.
"Accurate analysis of social media data represents an important opportunity for brands to connect with consumer opinion in a way that makes sure they're really hearing what people have to offer in the conversation," said Justin Graves, Infegy Founder and Chief Executive Officer. "By working directly with social media data from Twitter, we were able to provide insights into what these consumers think and how they feel, which is a crucial dimension of growth for any business."
Infegy's Thematic and Emotional Analysis
Infegy Atlas leverages advanced linguistic analysis algorithms to deliver comprehensive brand and consumer insights using social data, with instant results. Brands and market researchers can use the platform to understand consumers opinion on any given topic using publicly-available posts from across the internet.
Brands can evaluate the elements of a conversation situated around Purchase Intent or Confidence to understand what portion of their query data represents consumers communicating those ideas, in addition to a comprehensive sentiment analysis of each of its conversational themes.
Interbrand's methodology recognizes that any comprehensive forecast of consumer opinion or market trends need a more developed understanding of the drivers behind purchasing behaviors.
"Strong brands influence customer choice and create loyalty; attract, retain, and motivate talent; and lower the cost of financing. Our brand valuation methodology has been specifically designed to take all of these factors into account."
Speaking about the report results, Interbrand Global CEO Jez Frampton commented that "[i]t's clear the best global brands are not just weathering change, but driving it. They understand their Anatomy of Growth is complex, unique and personal; they look inward and outward, expand into new markets, and create better experiences to grow their brands and businesses."
The 2016 Interbrand Report
For the fourth consecutive year, Apple and Google topped the list of Best Global Brands. Coca-Cola, Microsoft, Toyota, IBM, Samsung, Amazon, Mercedes-Benz, and GE comprise the rest of brands included in Interbrand's Top 10 list.
The world's top growing brands include Facebook (48% growth), Amazon (33% growth), LEGO (25% growth), Nissan (22% growth), and Adobe (21% growth).
Automotive and technology brands dominate the composition of this year's report with a combined 29 positions. Retail is the top growing sector at 19% growth, followed by both sporting and luxury at 10% each.
Cumulatively, Interbrand estimates the top 100 brands with a total value of USD $1,796,384m, up nearly five percent over last year. For the complete report, visit http://www.bestglobalbrands.com
About Infegy
Infegy provides social media intelligence technology that empowers marketing and research professionals to quickly and accurately understand consumers. Its flagship product, Infegy Atlas, elevates consumer research beyond simple measurements and provides real-time answers by analyzing huge volumes of online dialog and commentary including target audiences, current trends, brand perception, purchase intent and competitive landscape.
Users can access Infegy's proprietary historical post database comprising over 9 years of social media data, analyzing consumer conversation with psychographic audience segmentation and automated linguistic precision to cut to the heart of social dialog.
Powered by its proprietary linguistic analysis engine, the easy-to-use, cloud-based platform helps inform and customize market research, product research and development, sales pitches and forecasting, strategic planning, advertising campaigns and more. Founded in 2007, Infegy Atlas has been proven to offer the most sophisticated and accurate sentiment analysis in the market, with 93 percent accuracy and 97 percent recall. For more information, visit http://www.infegy.com or follow on Twitter.