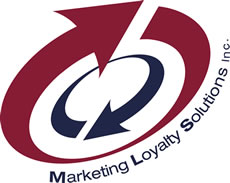 Staying, "Top of Mind" = Increased ROI
St Petersburg Florida (PRWEB) October 08, 2016
In an age when companies routinely market through electronic messaging and email, a leader in North America's power sports marketing industry maintains that snail mail is an essential component to reaching new and existing customers.
Marketing Loyalty Solutions is delivering that message when it participates in the American International Motorcycle Expo (AIMExpo) Oct. 13-16 at the Orange County Convention Center in Orlando, Fla.
"Digital communication is too easily dismissed," said Danny Neveu, vice president of sales and marketing with Marketing Loyalty Solutions, Inc., a leader in developing customer loyalty marketing programs for the power sports dealers. "It's an hello, rather than a hand shake; an emoji instead of a real kiss."
Traditional direct marketing developed by Marketing Loyalty Solutions touches verified customers with tangible mail, delivered 12 times over three years. Plus, there are no unsolicited phone calls to potential customers who often resent the interruption to their busy lives.
"Statistics show that traditional marketing with its physical touch is 21 percent more retainable than anything a company can send over a computer," Neveu said. "That physical touch makes a huge difference in bottom-line sales. It's trusted far more than a computer message."
Marketing Loyalty Solutions works with both dealers and original equipment manufacturers. Neveu will be available at the AIMExpo to answer questions or offer demonstrations.
For information about Marketing Loyalty Solutions Inc., contact Neveu at (866) 757-0750 ext. 16 or dannyn(at)marketingloyalty(dot)com
Marketing Loyalty Solutions Inc. and its sister company RBI Inc., with offices in Toronto, Montreal and Los Angeles, have offered customized business intelligence solutions to North American clients for more than 20 years. Marketing Loyalty Solutions specializes in customer loyalty for companies in the automotive and power sports industries.
--End—