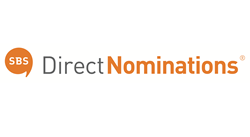 Tony Hoff, SBS Coop Account Manager said, "It's always great to be part of a company that not only listens to their clients' needs, but then responds with solutions."
Eden Prairie, MN (PRWEB) October 07, 2016
Eden Prairie, Minnesota- October 7, 2016- As clients' nomination requirements have changed the original features of the DirectNominations® application weren't always able to meet users' needs.
Over the years clients also explained how additional features would help in their nomination process. An improved version of the DirectNominations application was created to better suit their needs, while acknowledging the challenges our clients faced. Some of the new application features include:

A modern nomination and petition process
Streamlined step-by-step application
Convenience for staff and committee members to remotely review, rank, comment, and check the status of applications
Easy self-nomination by members and candidates
Nominations and petitions kept in one online location
Simple petition upload and electronic functionality to collect petition signatures
In addition to these new features, the DirectNominations platform still supports the customization of ballots, offices, and office questions. Tony Hoff, SBS Coop Account Manager said, "It's always great to be part of a company that not only listens to their clients' needs, but then responds with solutions." Hoff is excited about the additional application functionality and the ability to now support clients' petition needs.
To learn more about the DirectNominations application visit: http://www.surveyandballotsystems.com/products-services/elections/directnominations/
About SBS: SBS has been setting the standard in election management since 1990. We connect associations, organizations, cooperatives and credit unions with their members through online, paper and hybrid elections, surveys and evaluations. For more information, please visit http://www.surveyandballotsystems.com
Contact:
Deb Ranelle
dranelle@surveyandballotsystems.com
7653 Anagram Drive
Eden Prairie, MN 55344
952-974-2300
###