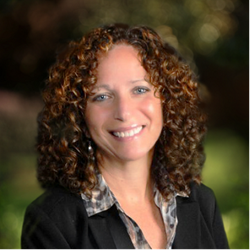 Jane Bulman joins CompliancePoint as Vice President of Operations.
Atlanta, GA (PRWEB) October 11, 2016
CompliancePoint's Customer Engagement practice group, a recognized leader in consulting and audit services for consumer regulatory compliance, announces that Jane Bulman, former Vice President of Telesales for Comcast, has joined as Vice President of Operations.
Bulman, who has forty years of telecommunications, marketing and customer engagement experience, brings extensive business leadership and a fresh perspective to CompliancePoint's leadership team. As CompliancePoint's Vice President of Operations, Bulman will lead the day-to-day operations and business development as well as oversee the overall performance of the business unit.
"I have worked with Jane for years as a compliance vendor as well as through our collaborative service on PACE's National Board of Directors," commented Ken Sponsler, Senior Vice President of CompliancePoint's Customer Engagement practice. "She has established herself as an industry leader and is a strong advocate for compliance and common sense regulations. Jane truly understands who we are as a company and is a perfect fit to help lead our organization going forward."
"I'm honored and excited to have joined CompliancePoint," said Bulman. "The commitment of everyone in this company to each client's unique compliance and risk mitigation needs is what makes the organization special. As a team, we'll work together to refine and improve CompliancePoint's operations in a way that best enables the group to continue to meet client needs and accommodate increasing service offerings."
Prior to joining CompliancePoint, Bulman spent twenty-eight years in a number of positions with Comcast, the nation's largest cable and telecommunications company. As VP of Telesales, Bulman led the company's industry-leading consumer contact compliance program as well as its highly successful telesales efforts.
To learn more about Jane Bulman and CompliancePoint, visit http://www.compliancepoint.com.
# # #
About CompliancePoint
CompliancePoint has a history of successful consulting and audit engagements, including those for many Fortune 500 firms and global industry leaders. CompliancePoint's Customer Engagement practice group offers consulting, audit, training, monitoring, and expert witness services aimed at helping businesses mitigate risk and ensure compliance with the complex array of state and federal direct marketing laws. Services include assisting companies in understanding and complying with the Do Not Call, the FCC'S TCPA, the FTC's TSR, CAN-SPAM, and the Canadian Anti-Spam Law (CASL) requirements relevant to telemarketing, wireless and mobile marketing, text messaging, email, and debt collection. For more information, visit http://www.compliancepoint.com, email connect(at)compliancepoint(dot)com or call (855) 670-8780.