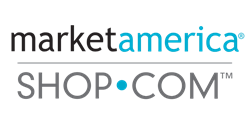 Los Angeles, CA (PRWEB) October 06, 2016
Tuesday, hip hop artist, Joseph "Fat Joe" Cartagena accepted two honors at the BET Hip Hop Awards held at the Microsoft Theater in Los Angeles.The musician won awards for "Best Collaboration, Duo or Group," for Joe's platinum song with Remy Ma featuring French Montana and Infared, titled "All the Way Up." Additionally, the collaboration won the award for "Track of the Year."
This past August, Joe performed the hit single to over 23,000 entrepreneurs as an outro to his speech at Market America l SHOP.COM's International Convention in North Carolina. As the company's President of Urban and Latino Development, Joe's speech reflected Market America l SHOP.COM's core value of living a life that's "All the Way Up."
###
About Market America, Inc. & SHOP.COM
Market America, Inc. is a product brokerage and Internet marketing company that specializes in One-to-One Marketing. Its mission is to provide a robust business system for entrepreneurs, while providing consumers a better way to shop. Headquartered in Greensboro, NC, the company was founded in 1992 by President and CEO JR Ridinger and has generated $6.2 billion in accumulated sales. Market America employs nearly 800 people globally with operations in the United States, Canada, Taiwan, Hong Kong, Australia, United Kingdom, Mexico, Spain and Singapore. Through the company's shopping website, SHOP.COM, consumers have access to over 40 million products, including Market America exclusive brands and thousands of top retail brands. Internet Retailer has ranked SHOP.COM #59 in the 2016 Internet Retailer Top 500 Guide and the 18th fastest growing Internet Mobile Retailer. By combining Market America's entrepreneurial business model with SHOP.COM's powerful comparative shopping engine, Shopping Annuity® Cashback program, Hot Deals, ShopBuddy™, social shopping integration and countless other features, the company has become the ultimate online shopping destination.
For more information:
Market America
SHOP.COM