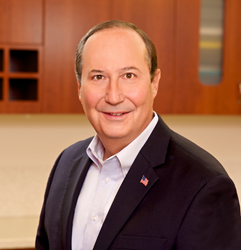 Beyond connecting in person, modern dental providers have to be willing to take their practice into the digital age to reach millennials on their own turf.
Clearwater, FL (PRWEB) October 10, 2016
According to a report from WebMD Health Services, adults in the millennial generation prefer both speed and convenience when investing in healthcare services.(1,2) Their older counterparts reported a more personal connection to healthcare providers as being more important. The shift in priorities with millennials may result from a lack of free time, the pressures associated with work-life balance, and greater comfort with digital technologies.(2)
Millennials are more concerned with maintaining as much of a work-life balance as possible, with more than 40% saying they "work more than they should," and 36% saying they "never have time to do the things they want to do."(2) In the struggle to maintain a balance between work and free time, the inconvenience of scheduling in-person appointments with providers is unacceptable.
Research shows that millennials prefer interactions with healthcare professionals to be "fast, convenient or instantaneous,"(2) which is drastically different from generation Xers and baby boomers. Millennials also showed a strong preference for technology as compared to older generations. Adrian LaTrace, CEO of Boyd Industries, notes that "these adults are tech savvy—they're very comfortable using apps and websites to engage with other people and manage their healthcare needs. They go to the Internet for answers."
LaTrace says this trend started years ago. "The millennial generation was raised with technology and constant access to information. They want answers immediately, not a few days or weeks later when they can speak with providers face-to-face. Beyond connecting in person, modern dental providers have to be willing to take their practice into the digital age to reach millennials on their own turf."
When asked about using the Internet and other digital health technologies, 45% of millennials reported already utilizing these resources, with 34% saying they plan to do so in the future.(2) In comparison, fewer than one-third of generation Xers and only 14% of baby boomers currently use digital health technologies, and many don't plan to start using them at all.(2)
This preference for technological interaction is part of what is driving millennials to demand change in the healthcare industry. A visit to a dental practitioner is viewed as a chore,(3) causing time missed from work and inconvenience in travel and expense. In fact, the 2015 "Investing in the Health and Well-Being of Young Adults" report found that only 34% of millennials actually visited a dentist in 2009, with only 55% going to a doctor's office.
Millennials want healthcare services available on their terms. "Practitioners have to realize that in order to keep millennial patients engaged, they also have to be open to flexibility of scheduling. They have to be willing to explore new technologies that make communication with millennial patients faster and easier," said LaTrace.
LaTrace noted that dental providers who demand in-person interaction are likely to drive millennials away. If the dental industry wants to reach this group of patients, it has to be willing to modernize.
About Boyd Industries:
Boyd Industries is a market leader in the design and manufacture of specialty dental and medical operatory equipment. Its high-quality and reliable equipment has been the choice of orthodontists, pediatric dentists, oral surgeons and other healthcare professionals for over 55 years. Boyd's products include a full line of dental exam, treatment and surgical chairs, dental delivery systems, LED exam and surgical lighting, custom sterilization and storage cabinetry, doctor or assistant seating, and video game consoles.
Boyd equipment is specifically designed to provide maximum practice productivity while incorporating ergonomic characteristics for doctors and their staff and patients. As an original equipment manufacturer, Boyd uses a vertically integrated manufacturing approach to ensure that it meets high quality standards. This approach allows Boyd to control each step of component fabrication and product assembly. To learn more about Boyd products, please visit http://www.boydindustries.com/home.
About Adrian LaTrace:
Adrian E. LaTrace comes to Boyd Industries with more than 25 years of leadership in companies ranging from start-ups to large public corporations in the healthcare, renewable energy, and aerospace industries. His experience in developing high-performance organizations is helping Boyd to provide leadership for the dental equipment needs of the future.
Sources:
1. "What Millennials Want When It Comes to Healthcare," MediaPost, April 28, 2016. http://www.mediapost.com/publications/article/274514/what-millennials-want-when-it-comes-to-healthcare.html.
2. "Compared to Older Generations, Millennials Are More Likely to Prefer Speed and Convenience over Personal, Comprehensive Interactions with Healthcare Professionals," PRNewswire, September 21, 2016. http://finance.yahoo.com/news/compared-older-generations-millennials-more-100000402.html.
3. "Doctors, dentists seek new ways to reach millennial patients," Philly.com, September 19, 2016. http://articles.philly.com/2016-09-19/news/75433361_1_health-insurance-marketplace-health-care-system-insurance-plans.