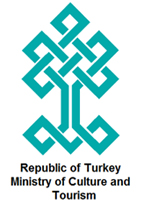 (PRWEB) October 11, 2016
The first major exhibition of Qur'ans (Korans) in the U.S., "The Art of the Qur'an: Treasures from the Museum of Turkish and Islamic Arts" at the Smithsonian's Arthur M. Sackler Gallery in Washington, D.C., will now open Saturday, Oct. 22. It will be on view through Monday, Feb. 20, 2017. Opening-day programs for all ages will be offered from noon to 4 p.m. and include curator tours, family-friendly hands-on art activities, storytelling performances and live demonstrations of calligraphy and illumination. The full schedule is available in the events section of the museum's website.
The landmark exhibition, organized by Sackler and the Smithsonian's Freer Gallery of Art in collaboration with Republic of Turkey Ministry of Culture and Tourism and the Museum of Turkish and Islamic Arts in Istanbul, will feature more than 60 Qur'ans, among the most important ever produced from the Arab world, Turkey, Iran and Afghanistan, including works from the permanent collection of the Freer and Sackler galleries plus a number of long-term loans. Celebrated for their superb calligraphy and lavish illumination, the manuscripts span almost 1,000 years of history—from eighth-century Damascus, Syria, to 17th-century Istanbul.
This landmark exhibition tells the individual stories of some of these extraordinary manuscripts, their makers and their owners. Visitors will learn how the Qur'an was transformed from an orally transmitted message into a fixed text, transcribed and illuminated by some of the most skilled artists of the Islamic world and treasured and disseminated by sultans and viziers over centuries.
Embassy of Turkey
Turkish Culture and Tourism Counselor's Office
Description:Turkish Culture and Tourism Counselor's Office is a governmental organization promoting Republic of Turkey on behalf of Ministry of Culture and Tourism. It is commissioned to promote Turkey's cultural and touristic assets through exhibitions, trade shows, media advertising campaign and coop advertising campaign, and organize FAM trips, workshops and roadshows.
Contact Information
Address: 2525 Massachusetts Ave. NW Washington D.C 20008
Phone: 202-612-6800
Email: dc(at)tourismturkey(dot)org