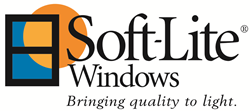 Streetsboro, OH (PRWEB) October 07, 2016
Soft-Lite will be marketing and selling a new impact-rated entry door system under the brand Paragon Windows & Doors, an affiliate of Soft-Lite LLC. Paragon's Severe Weather Entryway Collection is specifically designed to give homeowners the impact protection they need, while also providing cost-saving energy efficiency, beauty, improved protection against intrusion, significant UV protection and greater safety. Paragon's Severe Weather Doors have been specially engineered to protect homes from violent weather year round; they undergo rigorous testing that allows them to be installed in coastal areas. Paragon's Severe Weather Entry Doors easily passed ASTM 1886/1996 Large Missile Impact tests, ASTM E330 Wind Load tests, and ASTM E331 Water Penetration tests.
Paragon Severe Weather Entry Doors are offered with two high-performance glass frame options to ensure that homeowners get precisely the level of impact protection their home requires. Paragon's offering includes durable, heavy-duty entry doors designed for areas that require extra protection against severe weather, as well as impact-rated entry doors for more coastal areas.
Paragon's Severe Weather Entryway Collection is an expansive offering, consisting of fiberglass doors and steel doors with a wide variety of options and styles, including woodgrains, colors, different hardware, and an array of styles.
Soft-Lite is a vinyl replacement window and door manufacturer headquartered in Streetsboro, Ohio. The company was recently named an ENERGY STAR Sustained Excellence Award winner – making it the third consecutive year the company has achieved Partner of the Year recognition from ENERGY STAR. The company is also a multiple Crystal Achievement Award winner and is a recipient of the Friedman Corporation Customer Appreciation Award, the Window & Door Top 100 Manufacturers recognition, and the Door and Window "Companies to Watch" recognition. For more information, visit http://www.soft-lite.com.