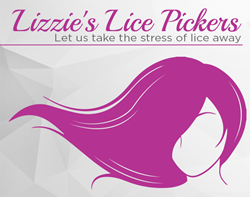 Orange, CA (PRWEB) October 07, 2016
The first thing that springs to mind when thinking about lice is: blood sucking parasites that aim to create havoc. They've been around for millions of years, yet society still has not managed to get rid of this scourge.
Don't worry, while lice can't be wiped off of the face of the planet, Lizzie's Lice Pickers can professionally treat head lice for kids.
Orange County, CA. sees its fair share of lice, and as kids get ready to head "Back To School", it's time to prepare them. Lice thrive in the environment of clean heads, and unfortunately they have grown used to the typical over the counter solutions that many parents may have relied on. Beyond that, lice infested scalps leave them so itchy the kids scratch till they draw blood. It doesn't have to be that way.
Right now, Lizzie's Lice Pickers Back to School Special is just $95 for those that head to Lizzie's treatment salon in Orange, or a professional to come to a home for just $110. When a technician travels to a residence they will check the head of every family member to ensure the spread is stopped immediately.
Lizzie's expert nit pickers will comb through each strand of hair manually, and then treat the hair with a non-toxic enzyme which will remove 99.8% of the lice and their eggs. Because it is non-toxic, natural and hypoallergenic it is safe for any scalp, skin and body.
Whether it is simply a mild case, or one of the more severe outbreaks, Lizzie's Lice Pickers are highly skilled, and trained, to help patients to find relief from the itching that these blood suckers cause.
Lizzie's offers an option, once it has been confirmed that a child has head lice, the technician can deal with it on the spot, or they can opt to take a kit home in order to perform the treatment in the comfort of their own space.
Lizzie's Lice Pickers has been in business since 2013, after a particularly rough run in with head lice, Lizzie wanted to prevent others from the same embarrassment and inconvenience that her family went through.
Services offered include: head checks, technician removal, home visits, camp screening, school screening, and DIY treatment packages. Don't miss out on this golden opportunity, visit: http://www.lizzieslicepickers.com/services/ to learn more, or to schedule an appointment. For further tips and preventative measures check out Lizzie's blog.
###