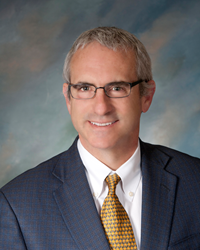 Reston, VA (PRWEB) October 07, 2016
Software testing and quality assurance firm XBOSoft will welcome software consulting expert Tom Cagley to guest present its fourth-quarter webinar, titled "Storytelling: Discover the Big Picture for Agile Efforts." The hour-long webinar will go live on Thursday, October 20, 2016 at 11 am PT/2 pm ET.
One of the dilemmas most Agile teams face is how to generate an initial backlog. The best way to do this is by assembling a cross-functional team and using facilitated storytelling to generate a set of scenarios, which are then decomposed into features, epics, and user stories using standard grooming techniques. This process not only provides the team with the information needed to create user stories but also provides context for what is being built.
Cagley will teach participants how this process works, how it can be implemented in their organizations, and to what benefit. Using Cohn's Planning Onion, Cagley will dissect the Agile process to help participants further understand the many mechanisms for developing and maintaining detailed backlogs, including asking, observing, and showing.
Join XBOSoft and Cagley for "Storytelling: Discover the Big Picture for Agile Efforts" on Thursday, October 20, 2016 at 11 am PT/2 pm ET, by registering at https://xbosoft.com/event/storytelling-agile-efforts-webinar-tom-cagley/.
About Tom Cagley
Tom Cagley is DCG's Vice President of Consulting. Cagley leads DCG's Agile, Software Estimation and Measurement practices. He is experienced in transforming complex organizations based on culturally relevant practices ranging from Agile and Lean to CMMI. His wide range of experience in the estimation space ranges from participating in the development and support of commercial products to aiding clients in the development of internal proprietary tools. He is also highly experienced in counting and using function points (IFPUG 4.3) and is currently serving on the Board of Directors of the International Function Point Users Group (IFPUG) as President. Visit his blog on Software Process and Measurement at http://www.tcagley.wordpress.com.
About XBOSoft
XBOSoft is a software testing and quality assurance company that offers services in web, mobile and desktop applications, as well as broad domain experience with extended expertise in healthcare and finance. XBOSoft's quality process assessments and test methodologies speed products to market and improve clients' software quality and performance throughout the software's lifecycle.
Now celebrating its 10th year of continuous growth, XBOSoft today has over 100 employees serving clients in the US and Europe. With offices based in San Francisco and Beijing, XBOSoft proudly offers its full range of testing and quality assurance as both on- and off-shore services. For more information visit http://xbosoft.com.