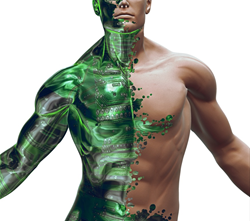 Virtual reality is a natural fit for medical and retail.
(PRWEB) October 07, 2016
Hoboken, NJ ­- (Cision) October 7, 2016 – A NYC area IT consultant and MSP shares six exciting potential medical and retail VR/AR applications highlighting the possibilities of the new technology. The AR/VR concept applications appear in a new article on the eMazzanti Technologies website.
"Virtual reality is a natural fit for medical and retail," stated Jennifer Mazzanti, President, eMazzanti Technologies. "We're entering a new age of customer experience with exciting possibilities for these and almost every industry."
After decades in the realms of fantasy and gaming, virtual reality (VR) and augmented reality (AR) will soon invade the mainstream of everyday experience. And determined industry heavyweights like Microsoft aim to make the technology both accessible and affordable.
Below are a few excerpts from the article, "6 Awesome Medical and Retail VR/AR Applications."
"With demos of Microsoft's HoloLens generating oohs and aahs, and the announcement that Microsoft will incorporate all the features of Windows Holographic into Windows 10, the world of VR/AR now orbits the galaxy of business. Consider these visually mind-blowing opportunities for retailers and medical professionals.
Virtual Patients
As VR technology advances, future students will operate on virtual patients, experiencing tactile feedback in life-like critical situations. Students advance at their own pace and help others hone their skills. Self-trained doctors have the potential to fill a growing gap in the supply of skilled medical professionals.
Gearing Up for Outdoor Adventure
Picture Half Dome in Yosemite, one of the most recognizable climbing destinations in the world. Now, envision climbers donning AR headsets and trying out the top five classic climbs to the summit without leaving their favorite outdoor gear store. Climbers plan their route and their gear, anticipating difficult holds and outlining their route before they hit the mountain.
Garden Design
Novice landscapers make the mistake of planting a beautiful garden only to realize that the mature plants look out of balance by year two or three. Hence, "Green Tech" garden centers enable customers to virtually manipulate plants in their garden space, adjusting for sunlight and topography, and viewing changes as the garden matures."
"AR and VR technologies hold enormous potential for retail and medical applications," the article concludes.
More Medical and Retail AR/VR Applications >>
.
Related Resources
3 Technologies for Streamlining Customer Communications
Expand Your Business with Remote Desktop Services (Formerly Terminal Services)
About eMazzanti Technologies
eMazzanti's team of trained, certified IT experts rapidly deliver cloud and mobile solutions, multi-site implementations, 24×7 outsourced network management, remote monitoring and support to increase productivity, data security and revenue growth for clients ranging from law firms to high-end global retailers.
eMazzanti has made the Inc. 5000 list seven years running, is a 2015, 2013 and 2012 Microsoft Partner of the Year, and a 5X WatchGuard Partner of the Year. Contact: 1-866-362-9926, info(at)mazzanti(dot)net or http://www.emazzanti.net Twitter: @emazzanti Facebook: Facebook.com/emazzantitechnologies.