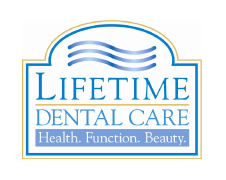 Hays, KS (PRWEB) October 24, 2016
Dr. Jeffrey Lowe, a dentist who offers Invisalign® in Hays, KS, is now accepting new patients for this advanced treatment, with or without referrals. Dr. Lowe provides Invisalign® treatments to help teenagers and adults enhance the appearance of their smiles, their oral health and their self-confidence. By offering this treatment to new patients, Dr. Lowe hopes to help more people enjoy the many unique benefits that invisible braces offer.
With Invisalign® and Invisalign Teen®, Dr. Lowe can conveniently and discreetly treat a number of common tooth and bite alignment issues. The system, which consists of a set of clear and custom-built aligners, can correct mild overbite and underbite, gaps between teeth and tooth crowding. Patients who visit Dr. Lowe for Invisalign® in Hays, KS, receive a series of customized aligners to change every two weeks. For the convenience of patients, the aligners are removable, and they are also designed to minimize irritation to nearby tissue.
Invisible braces offer a few unique benefits for teenagers as well as adults. Many people may feel embarrassed while wearing traditional braces, and some may even postpone orthodontic treatment as a result. Invisalign® can alleviate unwanted feelings of self-consciousness, since the system is virtually undetectable. Dr. Lowe may also recommend Invisalign® because the removable nature of the aligners supports healthier oral hygiene habits. This reduces the risk that patients will be left with unwanted cosmetic issues or health problems, such as tooth staining or decay after the orthodontic treatment is complete.
Dr. Lowe invites prospective patients who wish to schedule consultations about receiving Invisalign® in Hays, KS, to call his practice, Lifetime Dental Care, today at (785) 625-7969. Patients also are welcome to learn more about the benefits of invisible braces by visiting Dr. Lowe's website at http://www.lifetimedentalcare.com.
About the Practice
Lifetime Dental Care is a general practice offering personalized dental care for patients in Hays, KS. Dr. Jeffrey H. Lowe is a graduate of the University of Nebraska Medical Center College of Dentistry and the Las Vegas Institute for Advanced Dental Studies. He is also a member of the American Academy of Cosmetic Dentistry, American Dental Association and Kansas Dental Association. Dr. Lowe uses state-of-the-art dental equipment and offers the latest materials and modern treatment techniques, and is committed to providing patients high-level care. To learn more about Lifetime Dental Care and their services visit their website at http://www.lifetimedentalcare.com or call their office at (785) 625-7969.