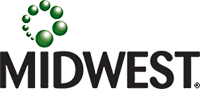 Canton, OH (PRWEB) October 07, 2016
A large producer of beet sugar was recently able to stabilize muddy surfaces that had been causing processing delays and reducing overall yield with Midwest's patented natural paving solution, GreenPave. Midwest was able to complete the stabilization process quickly and without disrupting production, maximizing the manufacturer's returns on the project.
The sugar producer, one of the largest in the country, must process and freeze its entire annual stockpile of over 30 million tons of sugar beets each year over the course of only 14 days. Soil at processing stations became unstable after rain, however, causing unacceptable delays when trucks and spilled product would sink into the mud and have to be dug out. Seeking to decrease maintenance costs and increase yield, the producer reached out to Midwest in search of an innovative, cost-effective stabilization solution.
Loose Soils Caused Lost Product
Each year, the producer's trucks drop off beets from 51 different grow sites at processing stations, where long conveyor belts transport them for stockpiling on large concrete slabs. These slabs are surrounded by soft, natural soils that even ¼ inch of rain can reduce to untraversable muck. Workers would regularly have to scrape as much as a foot deep into these areas in order to remove mud and beets after rain events. As a result of these lengthy interruptions, fewer beets would reach the stockpile before spoiling, directly impacting the revenue of both the plant itself and the farmers who worked the land.
When the manufacturer consulted Midwest, the Ohio-based industrial supplier worked to tailor a solution that would strengthen the roadway surface enough to support both inclement weather and regular traffic with heavy vehicles. The two parties decided that Midwest's GreenPave natural paving method would be the approach most likely to produce these results.
Because it uses synthetic polymers to bind in-place soils, GreenPave can in some cases eliminate the need to haul in aggregate, saving significant time and money. Midwest clients in the past have favored GreenPave because of its ability to create pavement-like surfaces from loose soil, and roads treated with the solution actually increase their load-bearing capacity (CBR) as they're used over time.
Implementing a Solution
Midwest was able to complete the full scope of the project within a tight window, crucial to preventing any further loss of productivity. Blending sand with on-site soils and high-tech, environmentally friendly chemical binders, Midwest was able to dramatically transform problem areas and create noticeably stronger surfaces.
With stronger roads, the major producer of beet sugar can expect to see a significant reduction in work stoppages and lost product. The two parties are now in talks to repair other sites that weren't previously included in the project's scope, as well as find other solutions that could increase productivity and cut costs at the plant's processing sites.
About Midwest
Midwest is the world leader in environmentally sound dust control, erosion control, and soil stabilization technology. We bring our customers more solutions, documentation and support than any other manufacturer.