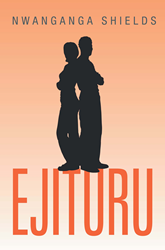 My book deals with a lot of issues that come with sexism. I hope, through my story, that all women will feel empowered.
BETHESDA, Md. (PRWEB) October 10, 2016
In the media today, there are many issues arising about women and their rights across America and beyond. Why are women still denied an education in certain countries? Why are arranged marriages still happening to innocent young girls who deserve so much more for their lives?
As someone who has deep relationships with friends and relatives that have been forced into arranged marriages, Nwanganga Shields decided to be their voice and devote her time to writing, "Ejituru."
In the fiction novel "Ejituru," 18-year-old Ejituru desires to complete medical school in her country and start a practice in Nigeria. Unfortunately, Ejituru's father had other dreams for her that included an arranged marriage to a man that immigrated to the United States months ago. She only knew him for a few hours.
"My book deals with a lot of issues that come with sexism," Shields said. "I hope through my story that all women will feel empowered,"
Through reading "Ejituru," Sheilds hopes that individuals will see how many young women have been stripped of their rights and how it is important for women of all ages to set goals for their selves and how to actually achieve them.
For more information, visit http://www.nwangangashields.com
Ejituru
By: Nwanganga Shields
ISBN: 978-1-4836-0181-6
Available in softcover, hardcover, e-book
Available on Amazon, Barnes & Noble and Xlibris
About the author
Nwanganga Shields is a retiree from the World Bank. Sheilds was born in Nigeria, but is now a naturalized United States Citizen. Shields received her masters at the University St. Andrews in Scotland and her doctorate at American University. Shields currently resides outside of Washington D.C. and enjoys writing and reading.
# # #
**FOR IMMEDIATE RELEASE**
For review copies or interview requests, contact:
Elizabeth Coomer
317.602.7137
ecoomer(at)bohlsengroup(dot)com