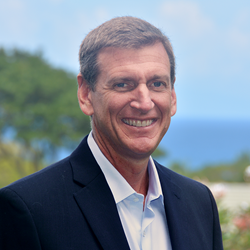 "Our owner-operated private pay behavioral health programs have helped restore and rebuild the relationships between parents and teenagers," Tim Dupell CEO
Portland, OR (PRWEB) October 10, 2016
Family Help and Wellness, a leader in the behavioral health industry, celebrates a milestone with more than 5,000 families helped in eight years thanks to innovative, immersive solutions for common emotional and behavioral struggles in youth.
"Family Help and Wellness offers 11 unique therapeutic programs that make a real difference in the lives of troubled teens," says Tim Dupell, Founder and CEO of Family Help and Wellness. "Over the past eight years, our owner-operated private pay behavioral health programs have helped restore and rebuild the relationships between parents and teenagers who upon arrival carried anger, defiance, frustration, and low self-esteem."
Founder and CEO Tim Dupell has spent nearly 20 years in the behavioral health industry, assisting behavioral health leaders in the creation of new programs by combining decades of helping families and children with Dupell's strategic guidance and financial acumen. What began as the vision of a single wilderness program has grown into the leading adolescent behavioral health organization of Family Help & Wellness (FHW) which recently surpassed 5,000 families who have been helped by one of FHW's programs.
Last month, Family Help and Wellness launched a brand new website which accurately depicts and describes the various services FHW programs have to offer struggling families.
"Our clinically sophisticated, outcomes-driven programs offer a wide range of treatment options including wilderness therapy, therapeutic boarding environments, transitional living, assessment facilities, and psychiatric hospitals," comments Dupell, "We believe our leadership team including our program owners is why we continue to grow year after year."
For more information about Family Help and Wellness, please visit http://famhelp.com/ or call 844-413-2722.
______________________________________________________________
Family Help & Wellness is an alliance of owner-operated behavioral health programs across the United States serving youth and families with special needs, emotional, behavioral and substance abuse issues. Each of its 11 programs was designed and developed by passionate and dedicated owners who have a depth of experience and an unwavering commitment to the success of every individual.