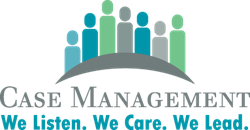 Little Rock, AR (PRWEB) October 09, 2016
The American Case Management Association (ACMA) will celebrate National Case Management Week October 9-15. This week is an opportunity to recognize the dedication, compassion and patient care outcomes achieved by case managers across the health care continuum. The theme for this year is "Case Management: We Listen. We Care. We Lead," which emphasizes the role that case management and transitions of care professionals play in optimizing quality health care outcomes while providing the best possible patient experience.
Case managers provide collaborative clinical assessment, care coordination, patient education, counseling, case monitoring/clinical pathway management, discharge planning, resource management and patient advocacy. National Case Management Week serves to bring awareness to the contributions of case management professionals and to recognize their value in delivering quality and cost-effective health care.
ACMA is the first case management association specifically designed to address the needs and concerns of health care delivery system case management and transitions of care professionals. The organization exists to provide educational opportunities, resources, advocacy and support for case management professionals.
In conjunction with National Case Management Week, Wednesday, October 12, is Accredited Case Manager (ACM™) Recognition Day. This day highlights case managers that have chosen to validate their competency in case management through achieving the nationally-recognized ACM™ certification. This achievement authenticates a case manager's knowledge and expertise, as passage of both a competency exam and a clinical simulation test are required. In addition, certification demonstrates a commitment to the profession and to industry best practices.
During National Case Management Week, ACMA encourages all health care organizations to recognize and support the practice of case management and promote the visibility and understanding of case management's role in the delivery of health care. Throughout the week, local education, recognition and awareness events will be held across the country.
To learn more about National Case Management Week or to find a local ACMA chapter, contact info(at)acmaweb(dot)org or 501-907-2262.
About ACMA:
Founded in 1999, the American Case Management Association (ACMA) is a national, non-profit, professional membership association, which strives to provide resources, solutions and support for Case Management and Transitions of Care professionals. ACMA is comprised of more than 6,600 members nationwide, including nurses, social workers, physicians and other professionals affiliated with case management. Through a variety of educational conferences and networking events at both the local and national level, ACMA provides its members with numerous opportunities to develop their skills, grow in their profession and learn from the experiences and practices of fellow members. For more information, visit http://www.acmaweb.org.