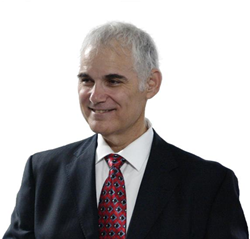 The key to all of this IRA lending is knowledge," said Jim Hitt. "When you lend, knowledge is power.
Atlanta, GA (PRWEB) October 15, 2016
These days, directing one's own IRA might be popular, but it's important to know how to manage it. So goes the argument in the latest blog over at American IRA, which recently talked about using a Self-Directed IRA in order to handle IRA lending.
The blog post, authored by American IRA CEO Jim Hitt, touched on a few points that are meant to help investors both realize their limits with these kinds of accounts as well as their advantages.
"If you're new to the world of Self-Directed IRAs, then it only makes sense that tax-protected investment accounts being used for loans is news to you," wrote Jim Hitt. "If you know how you want to build your wealth and you know that directing your own IRA is the way to get you there, you're in good shape."
Featuring tips and explaining the prohibited transactions in an IRA at length, Jim Hitt was sure to touch on a number of issues related to using a Self-Directed IRA and lending. While he argued that a Self-Directed IRA is a great way for investors to build a nest egg built on different kinds of asset classes (not just stocks and bonds), Jim Hitt also made sure that readers understood the prohibited transactions that could get them into trouble.
The blog came as a response to a recent post at Private Money Lending Guide, which itself touched on the various issues related to IRA lending with a Self-Directed IRA.
"The key to all of this IRA lending is knowledge," said Jim Hitt. "When you lend, knowledge is power, whether you're using an IRA or not."
Click here to read the blog post in full.
About American IRA, LLC:
Click here to claim one of our 7 Self-Directed IRA guide(s).
American IRA is committed to providing every client with gold-level service, regardless of account size. Experience their expertise through their certified IRA services professionals. Enjoy the value with one low annual fee of $285 with unlimited assets and unlimited account values. American IRA clients love the benefit of no charge for "All Cash" accounts. The performance of the American IRA staff is unmatched, with quick and efficient processing within 48 hours.
American IRA services thousands of clients and has over $300 million in assets under administration.
American IRA was built by investors for investors, and brings their successful investment experience to the table, providing excellent educational material showing the public that their Self-Directed IRA account can invest in a variety of assets such as real estate, private lending, limited liability companies, precious metals and much more.
American IRA is conveniently located in Asheville, NC and Charlotte, NC, and serves clients nationwide.