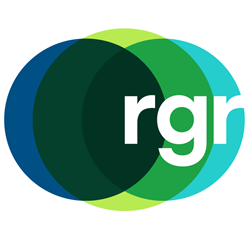 RGR Marketing believes the new website will provide clients, publishers, and investors with an even richer experience.
El Segundo, CA (PRWEB) October 11, 2016
El Segundo, California-based lead generation company RGR Marketing is pleased to announce the launch of its brand new website this week, continuing the firm's long history of improving client experience and remaining at the cutting edge of Internet technology.
Just launched this week, RGR Marketing believes the new website will provide clients, publishers, and investors with an even richer experience. Co-Founder and President Matt Schaub notes that, "It was time to revamp our website to provide a more modern, professional and user-friendly experience to our customers. The new site will educate visitors on the breadth of our work and our product offerings, whether they're a publisher, client, or a prospective investor."
RGR: Committed to the Success of All Their Clients
Given the company's long-standing commitment to its clients, the newly launched site will also provide even greater ease of access to RGR's extensive library of engaging and ongoing blog content. "We will continue to provide the latest news in the solar and mortgage industries," Schaub says, "as well as useful how-to articles designed to help our clients maximize their lead purchasing ROI and dominate their respective verticals as thought leaders and trusted authorities."
Since 2004, RGR Marketing has been committed to providing their valued clients with the best quality leads in the industry. Because of this, they're well known for their top-notch client service and excellent ROI. "Over the years, we've become a respected provider in a wide variety of verticals, including solar energy, mortgage, tax settlement, refinance, and consumer debt leads," says Silas Ellman, the company's Co-Founder and Vice President. "I'm excited to give our company website a new look while maintaining our number one goal, which is to provide quality products and services to our clients."
More than just another lead generation company, RGR Marketing has long been dedicated to exceeding their stakeholders' expectations, with outstated goals that include changing the lead generation industry through innovation and integrity. To that end, the launch of the new website that will also feature a revamped affiliate signup page, and intuitive buyer pages for all of their partners.
The development and launch of the new website extends RGR Marketing's proven track record of successfully anticipating and adapting to market changes. The company expects to maintain the significant growth plan they've been charting, with more than a decade's worth of experience in the lead gen business.