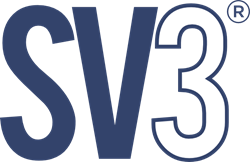 ......his knowledge regarding identity management, physical security and cloud-security is well known
(PRWEB) October 10, 2016
Building Intelligence CEO Jeff Friedman announced today that seasoned security professional, Ron Martin, is appointed as organization's Chief Operating Officer. In his role as Chief Operating Officer, Ron will report to the CEO. Currently, Ron serves as a member of Building Intelligence's Executive Board.
In addition to his executive duties, Ron will lead Building Intelligence's operations including the areas of information technology, Sales, client relationships, program and project oversight. "We are excited to have Ron as an active member of our leadership team as we continue to expand and scale our programs," says Jeff Friedman. "Ron is a native New Yorker who served over 30 years in Law Enforcement, Military Police, and Security Leadership within the Federal government and industry, his knowledge regarding identity management, physical security and cloud-security is well known."
Ron Martin's expertise and leadership will be invaluable in helping to guide Building Intelligence's efforts to enhance our performance, as one of New York's emerging facility management and security organizations. Ron received his undergraduate degree from George Mason University and holds a Master's in Business Management from Frostburg State University. Building Intelligence is well positioned to grow, said Mr. Ron Martin. "There is a tremendous opportunity to build on the Building Intelligence history and make the organization operationally stronger and able to rapidly scale."
About Building Intelligence
Building Intelligence is a software company providing innovative technology solutions for security practitioners and building owners to manage visitors, vehicles and vendors. Building Intelligence Inc. is a privately owned business based in New York, NY. The firm's cloud-based solutions are known as SV3visitor.com. These applications are uniquely positioned to address a niche in the security market improving operations and lowering risk associated with the management of visitors and vendors as they enter on foot through the front door or in a vehicle at the loading dock or parking area. The modular solution set is being widely adopted in many major metropolitan markets and being sold, deployed and supported by an authorized security systems integrator channel with expertise in the identity and access management domain. The SV3® is Safety Act Designated and covered by several issued patents.