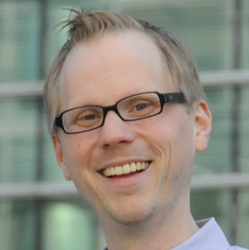 Yorba Linda, Ca (PRWEB) October 11, 2016
Bulk analysis often leads to conclusions that assume averages reflect the dominant biological mechanism operating within an entire population. To fully understand how cellular heterogeneity contributes to biological function, a single-cell analysis approach must be applied. The heterogeneity of RNA expression at the single-cell level is often obscured by conventional assays of pooled cellular material.
Eric Clambey, PhD recently used PrimeFlow® RNA assay to detect virus and host RNA by flow cytometry, which enabled the single-cell analysis of virus-host dynamics. This methodology has been applied to simultaneously quantify the plus-strand RNA genome and 3' untranslated region to detect Zika virus infection. In parallel, this platform has been used to study herpes virus-induced host shutoff by directly observing host mRNA degradation in virus-infected cells. These studies have revealed unanticipated heterogeneity in virus-infected cells and identified new interrelationships between virus and host RNA at the single-cell level.
Affymetrix will sponsor this webinar, entitled "Single-cell analysis of virus infection: Zika and beyond?" Clambey, assistant professor in the Department of Anesthesiology and Program in Immunology at the University of Colorado, will share his findings in this webinar.
Clambey received his doctorate degree from Washington University in St. Louis. He is currently an assistant professor at the University of Colorado School of Medicine, working in the Department of Anesthesiology and Program in Immunology. He is the director of the University of Colorado Cancer Center Flow Cytometry Shared Resource. His research program focuses on the dynamic interface between the immune system, infection, inflammation and tissue repair.
LabRoots will host the Affymetrix webinar on November 10, 2016, beginning at 10 a.m. PT, 1 p.m. ET. To see full event details and to register for free, click here.
About Affymetrix:
Affymetrix technologies enable multiplex and simultaneous analysis of biological systems at the cell, protein, and gene level, facilitating the rapid translation of benchtop research into clinical and routine use for human health and wellness. Affymetrix, part of Thermo Fisher Scientific, provides leadership and support, partnering with customers in pharmaceutical, diagnostic, and biotechnology companies and leading academic, government, and nonprofit research institutes in their quest to use biology for a better world.
About LabRoots:
LabRoots is the leading scientific social networking website and producer of educational virtual events and webinars. Contributing to the advancement of science through content sharing capabilities, LabRoots is a powerful advocate in amplifying global networks and communities. Founded in 2008, LabRoots emphasizes digital innovation in scientific collaboration and learning, and is a primary source for current scientific news, webinars, virtual conferences, and more. LabRoots has grown into the world's largest series of virtual events within the Life Sciences and Clinical Diagnostics community.