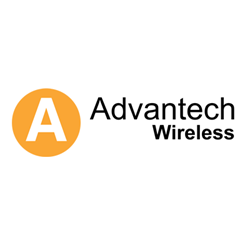 Montreal, Canada (PRWEB) October 07, 2016
Advantech Wireless, a global leader for High Throughput Satellite (HTS) broadband communications solutions, announced today that it has received new orders in excess of US$ 1 million for its Second Generation Gallium Nitride (GaN) Technology based 250W Ku-Band Solid State Power Amplifier (SSPA).
Designed specifically for size and weight limited applications, with very low energy consumption and high reliability, the new Generation of GaN-based SSPAs from Advantech Wireless are the preferred choice for the Broadcast Industry, as well as Emergency Response Government Services.
"Satellite News Broadcasting, Emergency Communication Recovery, and Military Satcom Trailers, require as much RF power as possible in a small, highly energy efficient footprint. These amplifiers must also be highly reliable and designed to operate in very harsh environments," said Cristi Damian, VP Business Development at Advantech Wireless. "The Second Generation 250W Ku-Band GaN-based SSPA is designed to meet these requirements, replace legacy older generation TWTs and SSPAs, while supporting the extremely high linearity required for complex waveforms such as DVB-S2X and Ultra HD high density Broadcast Standards."
The Second Generation GaN-based Ku-Band SSPAs/BUCs from Advantech Wireless provide super high linearity with the highest possible power density and smallest size on the market. These units have been designed for the next generation of High Throughput Satellite Constellations offering the highest efficiency in use of satellite bandwidth and power.
To learn more about these and other Broadcast, RF and Satellite Networking products and systems visit Advantech Wireless at Futurecom 2016, October 17 -20 in Sao Paulo, Brazil. Booth No. G20 – Canada Pavilion.
About Advantech Wireless
Advantech Wireless supports the critical need for High Throughput Satellite communications in a rapidly expanding digital environment. Our proven, low-cost, and highly reliable system solutions are meeting the ever-increasing need for high-bandwidth communications essential to military and government solutions, as well as cellular network providers, broadcasters, robust corporate networks, and security. We integrate award-winning research and development engineering into our designs. The result: custom solutions with lowest overall capital and operating costs, together with an unparalleled commitment to lead the industry in materials, design and reliability.