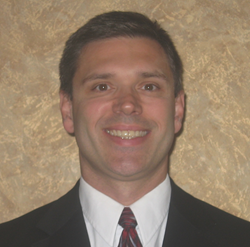 In Ohio, you can now keep even more of your assets when you file for bankruptcy. Starting April 1, 2013, each person can keep up to $132,900 of equity in their home. . . . This exemption was increased again in 2016 to $136,925 per person.
Wadsworth, Ohio, USA (PRWEB) October 10, 2016
Attorney Daniel Gigiano has announced the publication of a whitepaper he has authored on Ohio bankruptcy and Ohio foreclosure law. Attorney Gigiano has successfully represented many individuals in federal bankruptcy court for debt relief, as well as for foreclosure defense and mortgage modification in the courts in Medina, Wayne and Summit Counties in the state of Ohio.
The Ohio Bankruptcy and Foreclosure laws have undergone significant changes in the last five years. Details of these changes in white paper by Attorney Daniel Gigiano include:

Ohio has significantly increased exemptions making it easier for people to keep homes, vehicles and other assets in bankruptcy.
In 2016, Ohio's homestead exemption increased to $136,925 per person, allowing an Ohio couple to keep a home with up to $265,800 in equity.
Ohio courts have mediation programs in place to give homeowners a chance to save their homes with mortgage modification programs such as HAMP.
The white paper by Attorney Daniel Gigiano discusses other topics related to bankruptcy and debt, such as:
Bankruptcy's place in history and the United States Constitution.
Ohio payday loan defaults are not treated as passing bad checks by Ohio prosecutors.
Debt collectors are limited by the Fair Debt Collection Practices Act, which prevents them from harassing people, calling people outside normal business hours, and threatening to put people in jail.
Finally, the white paper by Attorney Daniel Gigiano highlights some of his successful bankruptcy and foreclosure cases, including:
Discharge of student loans.
Seven figure bankruptcy, allowing the clients to keep their home and personal assets.
Stripped and discharged a six figure second mortgage used to finance a failed business.
Successful modification of mortgage and dismissal of foreclosure case.
In addition to his white paper on Ohio Bankruptcy and Ohio Foreclosure Law, Attorney Gigiano plans to publish white papers in the coming months on several other Ohio legal topics including child support, spousal support and criminal sentencing.
About Attorney Daniel F. Gigiano
Daniel F. Gigiano, Esq. graduated from Loyola University Chicago School of Law and has practiced law since 1993. Attorney Gigiano is the owner of Daniel F. Gigiano Co., L.P.A. located in downtown Wadsworth, Medina County, Ohio.
Attorney Gigiano practices law in the following areas: OVI/DUI, Bankruptcy. Business Law, Civil Litigation, Collections, Criminal Defense, Divorce & Family Law, Estate Planning, Foreclosure Defense, Personal Injury, Probate, and Real Estate.
For more information about Attorney Daniel Gigiano and legal services he provides, take a look at his free whitepaper or visit his website.