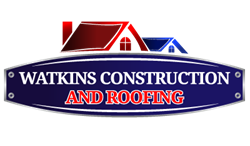 "We are proud to offer the products from the world leader in skylights."
Jackson, MS (PRWEB) October 12, 2016
Watkins Construction and Roofing Delivers Award-Winning Service
Watkins Construction has been serving Jackson and the metro area for years with residential and commercial roofing needs. Owner Michael Dier, who was born and raised in Mississippi, strives to serve Jackson residents with the best service and roofing products.
Watkins Construction is a member of the National Roofing Contractors Association (NRCA), one of the nation's most respected trade associations for the roofing industry.
After being named an Owens Corning Roofing Platinum Preferred Contractor, Watkins also received the 2016 Bright Star Award for their dependable service and contributions to the roofing industry.
Watkins ranks in the top five percent of businesses on Angie's List, and was awarded the Super Service Award in 2013, 2014 and 2015.
A Perfect Match for the VELUX Line of Skylights
For more than 60 years, VELUX has led the world in quality skylights and roof windows. VELUX focuses on quality materials and energy-efficient daylighting products, which has placed and kept them in the minds of roofing contractors, homeowners and businesses for all of their roofing and lighting needs. Offering an array of skylights, roof windows and treatments, VELUX products are guaranteed to withstand any weather and last for years, adding value to residential and commercial buildings.
In addition to being able to offer consumers high quality fixed skylights from the VELUX line, which are perfect for deck-mounted installations, this new alliance will allow Watkins to offer a variety of VELUX No Leak "Fresh Air" skylights that permit air circulation as well as daylighting options.
Solar Powered "Fresh Air" Skylights fully harness the power of the sun with a concealed battery-powered operator and control system for ease of use.
Electric "Fresh Air" Skylights use the electrical system already in place to open with the touch of a button. Rain sensors automatically close the skylight if it starts to rain while the window is open.
Manual "Fresh Air" Skylights allow any home or office to benefit from the increased air circulation and natural moisture balance afforded by open skylights.