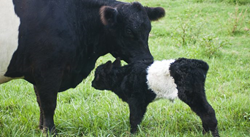 The facilities and organizations at The VIllages are staggering - there are 57 recreation centers, 39 golf courses, hundreds of clubs and social organizations, and even a polo stadium.
Key West, Florida (PRWEB) October 11, 2016
Key West, October 11, 2016 — With surprises aplenty, Topretirements.com is excited to announce its 2016 list of the most popular 55+ and active adult communities. The top 100 were selected by using our popularity/curiosity index - they had the most 2016 online visits from the 3,200 top active adult communities reviewed in the Topretirements' database.
All across the nation baby boomers are making very personal choices when it comes to their next adventure, retirement. This year's list of winners shows that boomers follow no stereotype when it come to selecting a retirement community. Today's retirees are interested in living in everything from a traditional golf course setting to an iconoclastic co-housing community. And while communities in the Sunbelt have a clear edge when it comes to retirement destinations (it had 52 of the top 100); prospective retirees are also interested in retiring to more unconventional states. For example; Colorado, Tennessee, and Delaware had a total of 36 communities in the top 100.
One of the biggest surprises was how many new faces made it to the top 100 communities list in 2016 - there were 34 first timers. The highest ranked newcomer was Stonebridge in Colorado Springs (Colorado) at #8, followed by #14 ranked Toscana in Reno, Nevada.
Here is just a sampling of some of the nation's most popular active adult and 55+ communities at Topretirements. Check them out - one might be just the ideal answer for your retirement!
1. The Villages - Central Florida
This gigantic community has 157,000 residents and sprawls over 3 counties. For two years running the U.S. Census Bureau named it America's fastest growing city. The facilities and organizations here are staggering - there are 57 recreation centers, 39 golf courses, hundreds of clubs and social organizations, and even a polo stadium.
2. Fearrington Village - near Chapel Hill, NC
A beautiful and very unusual community that is popular with both retiring boomers and families. There is a farm on the property that features the famous "Beltie" cows that have a distinctive belt. Fearrington has single family homes and townhouse. An amazing set of amenities include a Relais and Chateaux inn and elegant restaurant, a bookstore that attracts writers from all over the country, the Duke Center for Living, Duke Primary Care Clinic, and 70 clubs.
3. Millville by the Sea - Bethany Beach, DE.
Retiring boomers find stunning coastal amenities here, including: a community clubhouse with a pub and lounge areas, a resort-style pool with splash zones and an expansive sun deck, walking trail, lake, and a fitness center complete with a dance studio, the latest fitness equipment—and even a crab shack. These beach homes are masterfully distinguished by architectural styles inspired by the great coastal towns of the east.
4. Hot Springs Village - Hot Springs, AR
The nation's largest gated community has been recognized as a "Top 100 Master Planned Community". Located near the historic town of Hot Springs, there is always something to do here. Available real estate ranges from very affordable to affluent, with homes priced from $100,000 to over $1 million. The variety of homes ranges from golf-front to lake-front, mountain-view or wooded.
5. Silver Sage Village - Boulder, CO.
This very interesting project is the most famous senior co-housing retirement community in the country. It is a very small too - currently there are 24 "Sagers" committed to aging in community. Built with input by future residents, the community shares its attractive common spaces including Common House, woodworking shop, gardens and artists' co-op. Occasionally there are rentals available.
See the rest of the list here.
About topretirements.com: Topretirements is a huge and practical resource for anyone looking to find out more about active adult communities in the United States and other countries. Since 2006 our website has offered unbiased information and reviews of over 3,200 active adult, 55+, and all-age communities. There are extensive reviews of over 1,000 great retirement towns, plus thousands of practical articles on how to handle all aspects of retirement - from where to live to when to start taking Social Security. Sign up for our Free weekly newsletter.