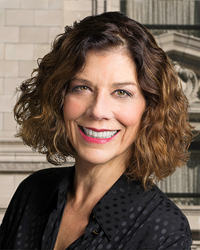 "What people don't understand is just how differently plans categorize and price drugs. Why spend more for the same set of drugs?"
San Francisco, CA (PRWEB) October 17, 2016
Medicare Open Enrollment, October 15th to December 7th, is generally the only time each year that Medicare beneficiaries can change their Prescription Drug Plans for the following calendar year. Yet research from the Kaiser Family Foundation shows that only a small share of Medicare beneficiaries, 10% - 13% on average, voluntarily switch plans during Open Enrollment. Little is known about the reasons why people switch, but the data implies that people switch to lower their premiums.
"With drug plans the primary selection criteria should be overall total cost, not the cost of premiums," says Esther Koch, Medicare aging network partner with the Centers for Medicare and Medicaid. "What people don't understand is just how differently plans categorize and price drugs. Why spend more for the same set of drugs?"
Koch emphasizes that an annual drug plan review is needed. "Even if a beneficiary is satisfied with their current plan, the plan itself is likely to be changing. And for the senior, their drugs may have changed or will be changing too," says Koch.
"Reviewing plans can be very difficult for seniors and yet their health and financial security might depend on it," says Pat Vitucci, a San Francisco Bay Area independent financial advisor. Koch spoke about this year's Medicare Open Enrollment Period on Pat Vitucci's weekly radio program, "Your Financial Life," which airs on KDOW 1220AM San Francisco and KSRO 1350AM Santa Rosa.
According to Koch, the most underutilized solution for comparing drug plans is the Plan Finder at http://www.Medicare.gov/find-a-plan. It allows for an easy comparison of all drug plans available to a beneficiary. By entering zip code, drug specifics, pharmacy choices, and answering a few questions, the Plan Finder does all the work. It provides an apples-to-apples comparison of total estimated annual cost (premiums plus the cost of drugs) for each plan and lists the plans from least expensive to most expensive total cost.
"You would be amazed at the range of total cost differences between drug plans for the same set of drugs," says Koch. Koch can speak to these variances as she assists her clients with their annual drug plan reviews and selections. For example, for 2017 she will be recommending a plan that will save one of her clients $7,000 in comparison to the least cost plan she recommended for 2016. In prior years, the cost savings ranged from $2,000 to $11,000 per year. And these numbers are for just three drugs. "As higher cost specialty drugs are being prescribed, it becomes even more important to do annual drug plan reviews and switch plans based on overall total cost," says Koch.
Koch provides another tip: "Many seniors need help during Medicare Open Enrollment. If you are caring for an aging parent, this is an opportunity to not only help your parents but to educate yourself to their medical conditions and their health insurance coverage and costs."
ABOUT ESTHER KOCH AND ENCORE MANAGEMENT
Esther Koch, the Founder of Encore Management, is a Gerontologist and Aging Network Partner with the Centers for Medicare and Medicaid and the Administration on Aging, and was a delegate to the White House Conference on Aging. In addition, she has a professional business background as a Stanford MBA, PricewaterhouseCoopers CPA, and CFO.
Esther is a frequent speaker on Medicare, eldercare, and other retirement and aging-related topics. Visit her Vimeo Video Channel at https://vimeo.com/estherkoch and her YouTube Video Channel at https://www.youtube.com/channel/UCYpYeO8O9iqfu-fVFaQ_ZvQ .
Encore Management assists clients with their initial Medicare elections, subsequent annual Medicare Prescription Drug Plan reviews and selections, and provides other aging advisory services. For additional information visit http://www.ENCOREmgmt.com.