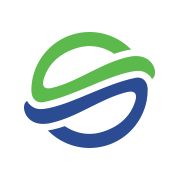 Atlanta, Georgia (PRWEB) October 12, 2016
KeepCalling.com, a global telecommunications company addressing immigrant communities worldwide, launched SendMoney.com, a money transfer service enabling families and friends help each other financially, no matter the country they currently live in. SendMoney.com offers consumers fast, reliable and convenient ways to send and receive money, but also to send instantly mobile credit around the world.
When it comes to the money transfer service, SendMoney.com covers around 130 countries from Europe, Asia, Latin America or Africa. So, customers can use the money transfer service now available on SendMoney.com either to sent money for an emergency, as a birthday gift or just because they know that the amount of money sent will help the recipient live a happier life.
Besides international money transfers, the website also offers international mobile top ups, a service through which customers can send mobile credit to prepaid mobile numbers worldwide. The payments are processed in a highly secure environment and the mobile credit reaches the destination number instantly.
Depending on the country where customers want to send the amount to, there are different payment methods available: they can transfer the money straight from their bank account or use their credit/debit card to make the payment.
The launch of SendMoney.com is intended to help expats worldwide find easier solutions for money transfer services customized to their needs. Thus, in addition to the telecom services which were already available on the website, SendMoney.com customers can now help their families and friends back home financially, through the money transfer service.
The services offered by SendMoney.com are designed to help people stay connected and help one another, no matter how far away from each other they may live at a certain moment in their lives. The website pays a great deal of attention to the security of the online transactions, which is rated as very high due to KeepCalling's 10 years of expertise in online payments.
Customers can stay updated with promotional offers on SendMoney.com by following the website's Facebook page: https://www.facebook.com/SendMoneyNow/
About SendMoney.com
SendMoney.com is an interactive website designed by KeepCalling, a global telecommunications company registered in 2002 in USA, which provides its services to hundreds of thousands of consumers and businesses worldwide. The mission of SendMoney.com is to offer easy and convenient money transfer services, as well as instant and secure international top ups.