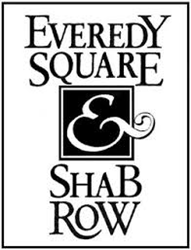 Frederick, Maryland (PRWEB) October 11, 2016
The annual Souper Sunday: an Empty Bowls Event will be held on Sunday, October 16th from 1pm – 3pm at Ayşe Meze Lounge, boasting ten delicious soups from local restaurants and handmade bowls from local potters. All proceeds benefit the Frederick Rescue Mission, Frederick's largest provider of hot meals to the homeless and needy.
Cost for tickets to the event is $30 and includes access to the luncheon, with all you can eat soup, as well as purchaser's choice of a handmade potted vessel.
This event will feature soup from: Ayşe Meze, Bonefish Grill, Brewer's Alley, Dutch's Daughter Restaurant, Frederick Coffee Company & Cafe, The Frederick Rescue Mission, Glory Days Grill, The Main Cup, Morgan's American Grill, and The Tasting Room.
During the event, attendees will have the opportunity to cast their vote in the "Best Soup Challenge" and award one restaurant bagging rights for entire year. Last year this prize went to Everedy Square's own Frederick Coffee Company and Café and their delicious Roasted Red-Pepper and Gouda Soup.
Guests will also be serenaded by the world-renown musical group Warp Trio. Described in Free Times as, "A talented group that exemplifies the genre-obliterating direction of contemporary classical music," Warp Trio is NOT your typical piano trio. Lying at the intersection of a chamber music ensemble, rock band, and art project, Mikael Darmanie (Piano), Ju Young Lee (Cello), Josh Henderson (Violin), and Rick Martinez (Drums) are pushing the boundaries of music.
Also presented at the event is a raffle of donated items from the shops of Everedy Square and Shab Row.
"We at Everedy Square and Shab Row love this fun and creative opportunity to support an amazing organization like the Frederick Rescue Mission!" Apple Reese, Marketing Manager for Everedy Square and Shab Row. "Each guest goes home with a unique hand-crafted bowl that was created by talented local potters at the Frederick Clay Studio."
Tickets and bowls can be purchased at the Little Pottery Shop on North East Street, or on the Frederick Rescue Mission's web site (with bowl voucher provided).
For additional information, visit http://www.everedysquare.com or http://www.therescuemission.org
The Frederick Rescue Mission is the largest provider of hot meals to homeless and low-income men, women, and children, serving breakfast and lunch 365 days a year and providing free groceries to families and individuals in need. The Mission is also a free source of clothing and furniture and showers. Lastly, the Mission is home to Beacon House, Frederick's largest transitional shelter for men overcoming substance abuse issues and/or homelessness.